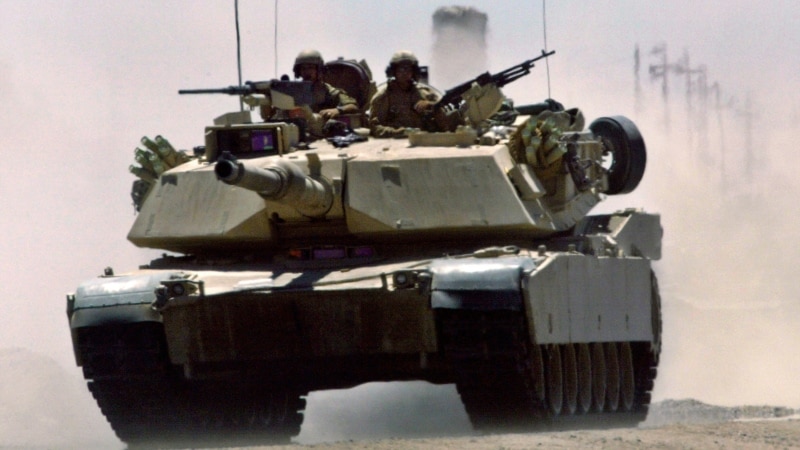 Deliveries to Ukraine of 31 American Abrams tanks, as announced last week by US President Joe Biden, are possible no earlier than the end of 2023. The Washington Post writes about it.
According to the publication, Kyiv will receive a modern modification of the M1A2 main battle tank, which will not be withdrawn from the US military stocks, but will be built specifically for Ukraine without secret armor from depleted uranium.
CNN also reported that Kyiv would be able to receive Abrams tanks not earlier than in a year.
President of Ukraine Volodymyr Zelensky said in an interview with Sky News on January 27 that even if the delivery of tanks takes place in August 2023, it will be "too late".
Earlier this week, the US announced its readiness to supply 31 Abrams tanks, and Germany said it would donate 14 of its Leopard tanks, as well as give permission to other countries to supply Leopards to Ukraine. Thus, Kyiv can receive at least 112 German Leopard tanks. It is expected that they may appear in Ukraine within two to three months.
The Armed Forces of Ukraine stated that for a successful counter-offensive at the front, they would need 300 Western tanks.
The Kremlin, commenting on the supply of American tanks to Kyiv, said that they would not help the Ukrainian military much. "It's just that in terms of technological aspects, this is a rather failed plan," said Dmitry Peskov, a spokesman for the Russian president.
The decision to supply tanks and other heavy weapons to Ukraine was the result of the concern of a number of Western leaders about the prospects for the development of a military conflict. The Wall Street Journal writes about it. While many in the West hoped last year that time was on the side of Ukraine, there are now fears that the Kremlin, with large reserves of men and equipment, could claim victory in a protracted war of attrition. The transfer of armored vehicles to Ukraine, according to the newspaper, could change the dynamics of the war. A possible offensive by Ukraine could, according to the publication, push Russia into negotiations and help end the war as soon as possible.
​