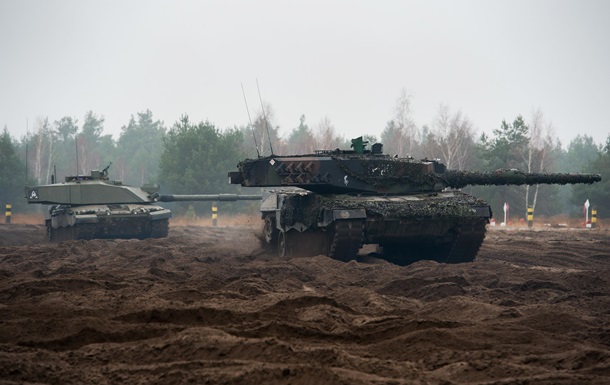 Photo: UK Ministry of Defense
British Challenger 2 and Leopard 2 in firing position
Now the tank coalition has 12 participating countries, but it is too early to name all of them, the Foreign Minister noted.
In the first wave of assistance from the Western allies, Ukraine will receive 120-140 modern tanks. This was stated by Foreign Minister Dmitry Kuleba at a briefing on Tuesday, January 31.
He noted that now the tank coalition has 12 members. However, according to the minister, it is too early to name all the countries of the coalition and their practical assistance, because some still have to make formal decisions in accordance with their internal procedures.
"I can only note that in the first wave of contributions, the Armed Forces of Ukraine will receive from 120 to 140 units of modern tanks of Western models. These are Leopard 2, Challenger 2, M1 Abrams. And we are counting on Leclerc," he said.
Kuleba admitted that this is not a small amount, but Ukraine continues to work both on expanding the composition of the tank coalition and on increasing assistance from already declared participants.
He also said that Ukraine is negotiating with allies on the transfer of jet aircraft and missiles with a range of 300 kilometers. For Ukrainian diplomats, this topic is a priority.
"This is not a weapon of escalation, it is a weapon of protection and deterrence of the aggressor. We are negotiating to unblock all these decisions," Kuleba stressed and expressed the opinion that the Armed Forces of Ukraine will certainly receive all the necessary weapons.
Earlier it was reported that Ukraine will receive German Leopard 2 tanks by the end of March. In turn, Britain will hand over the Challenger 2 by the summer.
And the US authorities confirmed their intention to transfer 31 Abrams tanks in the modern M1A2 modification to Ukraine, but this will take months.

News from Perild.com in Telegram. Subscribe to our channel