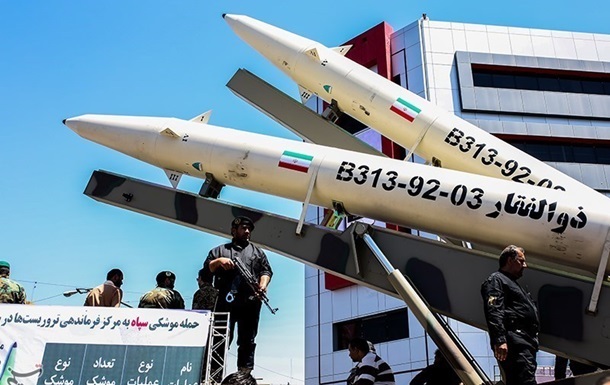 Photo: Wikipedia
Iranian Zolfaghar missile
Iranian missiles are the main threat that hangs in the air and can still be implemented.
Russia is trying to get Iranian ballistic missiles, which Ukraine cannot yet counteract. This was stated by the representative of the Air Force Yuri Ignat.
"The main threat that hangs in the air and can still be implemented is, of course, Iranian missiles. Russia has not abandoned its intentions to receive from Iran both kamikaze drones and missiles, which were announced earlier – Fateh and Zolfaghar," the speaker noted.
Ignat noted that these missiles are ballistic, and Ukraine today has no means against ballistics. Therefore, it is very important that international partners and allies provide the Patriot PAC-3 and SAMP-T, which can shoot down ballistic missiles.
"We see shifts: Italy, France also declared their readiness to transfer these systems to Ukraine, which is now being actively discussed after the same Rammstein. Therefore, there is a threat, it has not disappeared anywhere, and we need to respond to it," the speaker of the Air Force added. forces.
Recall, a month earlier it was reported that Iran has not yet handed over ballistic missiles to Russia, with which the aggressor plans to hit Ukrainian soil. But the danger remains: a Russian ally could provide shorter-range missiles to circumvent sanctions.
Rockets from Iran. How they will be shot down by the APU

News from Perild.com in Telegram. Subscribe to our channel