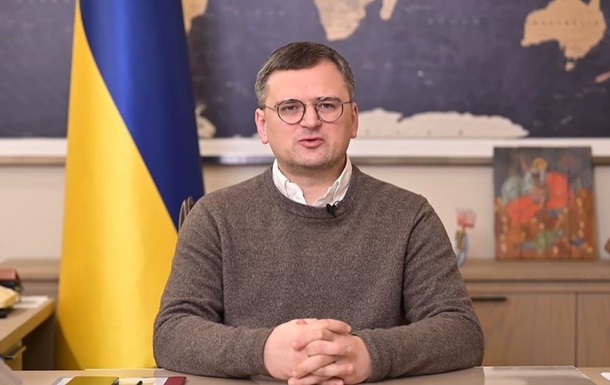 Photo: Screenshot
Kuleba hopes that Brussels will find justice for Budapest
The European Union must find arguments and leverage for Hungary to join a strong sanctions package, Dmitry Kuleba noted.
The European Union is working on a 10 package of sanctions against Russia. But so far, the draft of the upcoming restrictions is not strong enough, Foreign Minister Dmitry Kuleba said at a briefing on Tuesday, January 31.
He noted that the topic of sanctions will be one of the key issues at the Ukraine-EU summit, which will be held this week.
"We are now working with all member states so that the 10th sanctions package includes nuclear sanctions, missile sanctions, and propaganda sanctions. That is, sanctions against all sectors that are key for the Russian military machine and economy," Kuleba said.
At the same time, he acknowledged that the draft package of sanctions worked out by the EU is not yet strong enough.
"As of now, what I see in the work at the EU level is, in our opinion, the draft of the tenth package is not strong enough. But there is still time to strengthen it, to strengthen it. I think that we will get the result we need" – said the head of the Foreign Ministry.
Kuleba also commented on the very possible blocking of sanctions by Hungary.
"The EU must find arguments and leverage for Hungary to join a strong 10th sanctions package," the Foreign Minister concluded.
Recall that President of Ukraine Volodymyr Zelensky expects that the 10th package of EU sanctions against Russia will limit the ability of the aggressor country to produce missiles, as well as affect its nuclear industry and energy.

Hungary demands to lift sanctions against Russian oligarchs – media

News from Perild.com in Telegram. Subscribe to our channel