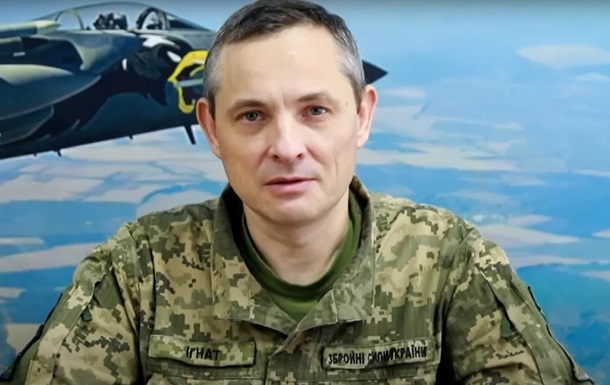 Photo: Video screenshot
Yuriy Ignat, Speaker of the Air Force Command of the Armed Forces of Ukraine
The aviation group of the occupiers is five to six times larger than the Ukrainian aviation in terms of the number of combat vehicles.
The speaker of the Air Force of the Armed Forces of Ukraine, Yuriy Ignat, said that in order to protect the sky, Ukraine needs to replace morally and physically obsolete Soviet aircraft of various types with a single type of multi-role fighter, which can be the F-16, in the amount of up to two hundred aircraft. He said this on the air of the French TV channel, reports Ukrayinska Pravda.
According to Ignat, the aviation group of the invaders, which is concentrated on four dozen airfields in Russia, Belarus, the occupied territories, is five to six times larger than the Ukrainian aviation in terms of the number of combat vehicles.
"Plus, we are inferior in technology. Therefore, there is a serious need. It is necessary to create up to five tactical aviation brigades with one type of Western-style multi-purpose aircraft. the transition to a new multi-purpose aircraft is a requirement of the time," he said.
According to Ignat, first you need to prepare the flight crew, aviation engineers and airfield infrastructure for further re-equipment with new models of equipment and related equipment. Next – the formation of aviation brigades – up to five, each of them can include up to three squadrons.
According to the speaker, now the Ukrainian Air Force has 11 brigades (one training, three transport, one assault, one bomber and five fighter). The Air Force received the newest aircraft (Su-27) back in 1991.
Ignat said that the reform of the Air Force was planned long before the Russian invasion. This is a phased re-equipment with modern Western technology: aviation, anti-aircraft missile systems, UAVs until 2035. The war greatly accelerated this process. Negotiations continue at all levels.
The speaker of the Air Force noted that the F-16 is currently the most likely candidate to replace the old Soviet aircraft. The aircraft has a wide range of weapons: it can strike both ground targets (ammunition depots and fuel and lubricants, fortified areas, enemy armored vehicles) and hit all types of aerodynamic targets (missiles, planes, helicopters and kamikaze drones).
As for the possible delivery dates for the F-16, according to Ignat, an appropriate decision must first be made at the highest level. He added that the pilots and other specialists are ready for training, and the relevant departments are already engaged in adapting the infrastructure.
Recall that a network of universal airfields is being developed in Ukraine.

The Air Force called the main threat

News from Perild.com in Telegram. Subscribe to our channel