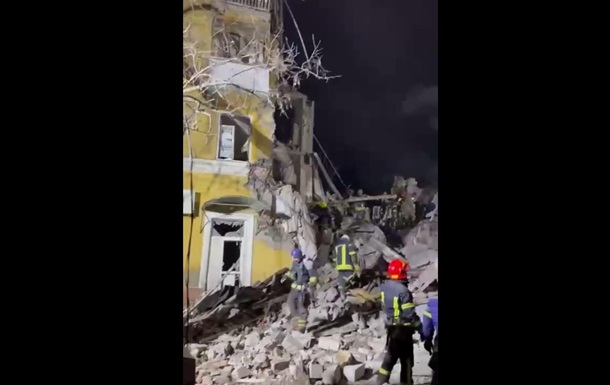 Photo: screenshot
Location of the Russian missile hit
The President of Ukraine said that rocket strikes on houses with civilians have become a reality in Ukraine, which territorially borders on absolute evil.
President Volodymyr Zelensky called Russia "absolute evil". He said this when commenting on the evening missile attack on Kramatorsk, as a result of which several entrances to a residential building were destroyed, and the residents were under the rubble.
"A residential building, a missile attack. Civilians died and are under the rubble. This is not a repetition of history, this is the daily reality of the life of our country. A country that borders on absolute evil. And which must overcome it in order to reduce to zero the likelihood of a repetition of such tragedies "Zelensky said.
He noted that now it is known about two dead and eight wounded. All the necessary services are working at the site, temporary resettlement of people is being carried out, first medical aid is being provided, and rubble is being cleared.
Zelensky expressed condolences to the families and friends of the victims.
Recall that on Wednesday evening, a Russian rocket destroyed several entrances of a residential building in Kramatorsk to the ground.
Before that, on Wednesday afternoon, the Russians shelled the cemetery in Kramatorsk and damaged the graves.

News from Perild.com in Telegram. Subscribe to our channel