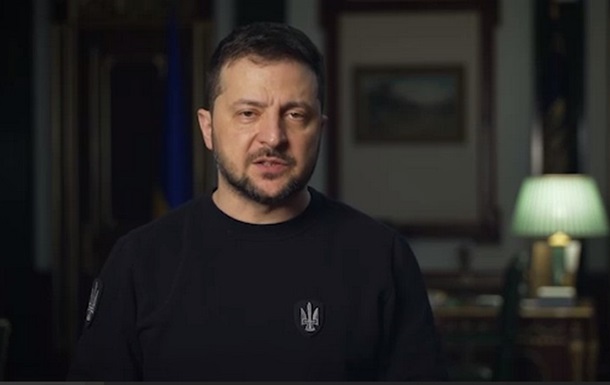 Photo: Screenshot
President of Ukraine Volodymyr Zelensky
Zelensky thanked law enforcement officers who demonstrated the power of law and the state, and the government for the prompt personnel response.
In an evening address to the people on Wednesday, February 1, President of Ukraine Volodymyr Zelensky spoke about the fight against an internal enemy.
"Today our state has a fruitful day – fruitful in confronting those who even now tried to weaken Ukraine. We will not allow anyone to weaken our state. I thank all law enforcement officers who today demonstrated the power of law and the state. Thanks to the government of Ukraine for the prompt personnel response" Zelensky said.
In particular, heads of customs were dismissed today.
"I was informed that disciplinary proceedings have been launched against some of these dismissed people. Unfortunately, in some areas, the only way to guarantee legality is by changing leaders along with the introduction of institutional changes. Changing as much as necessary so that people do not end up getting dirty in their positions," – said the President.
Today, the Security Service of Ukraine, the State Bureau of Investigation, the Bureau of Economic Security and the prosecutor's office conducted dozens of searches and other actions in different regions as part of open criminal proceedings.
"And regarding different people. I don't want to give political assessments that can be used by these people in the interests of their defense. But I see from the reaction in society that people support the actions of law enforcement officers. Therefore, there is a movement towards justice. And justice will be ensured. The cleanliness of processes in the structures of the Ministry of Defense and the Defense Forces as a whole is especially important. Any internal supply, any purchases – everything must be absolutely as clean and honest as an external supply for our defense. Whoever interferes with this will not remain in the relevant structures" Zelensky assures.
Recall that the Cabinet dismissed the leadership of the State Customs.

Dismissal of all superiors. Scandal at customs

News from Perild.com in Telegram. Subscribe to our channel