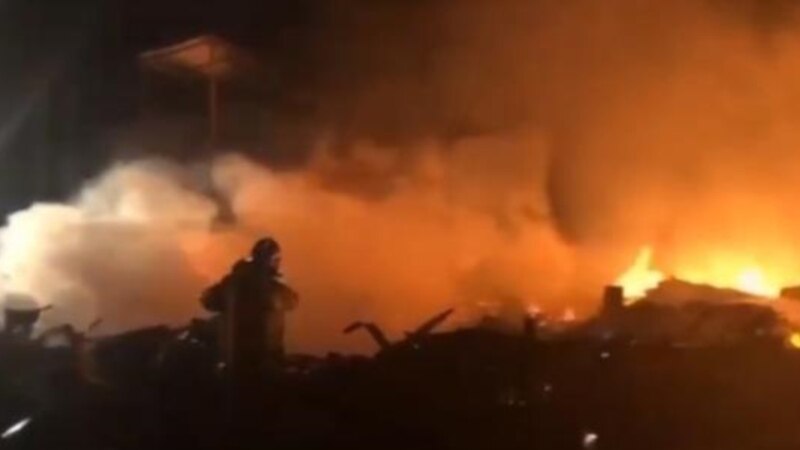 The death toll in a fire in construction cabins in the annexed Sevastopol has risen to seven people, emergency services told TASS. Earlier, the agency, citing law enforcement agencies, reported five dead.
According to Interfax, six people died in the fire. "According to updated data, six workers died. Two more were hospitalized with burns," the ambulance service told the agency.
Earlier, a fire in a two-story residential building module on Neftyanaya Street in annexed Sevastopol was reported by the Russian Emergencies Ministry.
"The fire broke out in the change houses where the workers involved in the construction of the Tavrida highway live," the law enforcement agencies specified.
The fire area was 200 square meters. meters. Firefighters have put out the blaze, and the rubble continues.