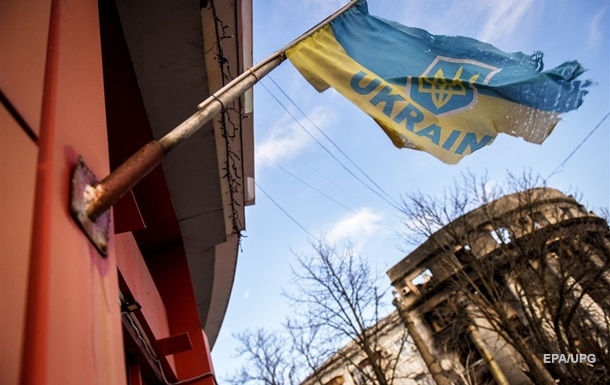 Ukrainian flag in Bakhmut
Russia is most likely planning a new attempt at a large-scale offensive in the February 24 area, Ukrainian Defense Minister Oleksiy Reznikov said.
For several weeks now, topic #1 has been a possible new big Russian offensive at the front. This is being talked about not only in Ukraine, but also in the West. In which direction should we expect the main blow?

Donbass until spring
The Ukrainian Defense Ministry estimates that Russia has mobilized about 500,000 soldiers.
"They officially announced 300,000 troops, but when we see troops at the borders, we estimate that this is much more," Defense Minister Aleksei Reznikov said in an interview with the French BFMTV channel.
The Minister of Defense's words fit into the warning of the head of the National Security and Defense Council of Ukraine (NSDC) Oleksiy Danilov, made the day before, that Russia could try to launch a large-scale attack from the north, south and east, as happened on February 24, 2022. Similar concerns are shared by military experts in the West.
According to Ukrainian intelligence, Russian President Vladimir Putin demanded that the military seize Donbas by the end of spring. The American Institute for the Study of War (ISW) also recently said that Moscow might try to take decisive action and launch a major offensive in the east.

(embed)https://www.youtube.com/watch?v=irj6QPo8GQc(/embed)

Not limited to Donbass
At the same time, according to NATO Secretary General Jens Stoltenberg, there are no signs that Putin is limiting his military goals to the capture of the eastern regions of Ukraine.
Earlier, the plans of the Russian General Staff to launch a new offensive in Ukraine in February or March 2023 were also reported by Bloomberg, citing sources close to the Kremlin.
According to the Institute for the Study of War (ISW), Putin is trying to disperse Ukrainian forces and distract them before a major attack. In particular, on February 1, he held a meeting to discuss the restoration of infrastructure in the Crimea, Belgorod, Bryansk and Kursk regions after shelling by Ukraine.
Putin's emphasis on the dangers of Ukrainian shelling of border regions is likely to serve a dual purpose. On the one hand, he seeks to portray the war in Ukraine as a threat to Russian citizens in order to rally support for a protracted war within Russia. On the other hand, it is trying to create conditions for escalation at the borders in order to disperse Ukrainian forces by pressing them to the northeastern border regions, ISW analysts believe. However, according to their estimates, so far, this plan seems to be failing, at least from the north side.
Apparently, according to ISW, Russia is trying to create a threat of attacks from the Belgorod, Bryansk and Kursk regions to the north and north-east of Ukraine in order to force Kyiv to transfer forces there for defense, and thereby distract before a likely offensive in the coming months.
Contrary to the fears of some observers that Russia could invade from Belarus, for example, in order to cut off the routes of arms supply to Ukraine from the West, such an invasion of the ISW is regarded as extremely unlikely.
But, for example, Polish Prime Minister Mateusz Morawiecki said that Putin probably plans to encircle Ukraine, they can attack from two or three directions.
"I think this is a plan by Putin and his people, such as Valery Gerasimov, the new commander-in-chief of the Russian army, to encircle Ukraine. And while preparing all these plans, he probably feels that he needs to attack from two or three different directions, "he said.