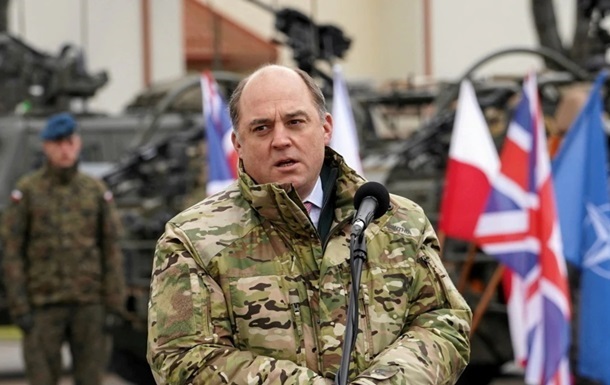 Photo: Getty Images
British Defense Secretary Ben Wallace
A firm decision on the transfer of fighters to Ukraine has not yet been made, but the Ministry of Defense doubts that sending aircraft would be the "right approach."
Sending fighter jets to Ukraine "would not be the right approach", but there is no final decision on this matter yet. This was stated by British Defense Secretary Ben Wallace, commenting on the relevant appeal of former Prime Minister Boris Johnson, reports Sky News.
"I've been doing this for a long time. And I've learned two things: never include anything and never exclude anything," Ben Wallace said about it.
He noted that while there is still no "firm decision" on this issue, he does not believe that sending aircraft is the "right approach" at the moment.
"What will get this conflict off the ground this year is the ability of the Ukrainians to deploy Western weapons against Russia," he said.
Former Prime Minister Boris Johnson has spoken out in favor of giving Ukraine more weapons, but the UK government has so far distanced itself from his comments.
Johnson, who is in Washington, responding to a question about the situation with the F-16 fighter jets, supported providing Ukraine with all the necessary weapons.
"All I'm going to say is that every time we say it's a mistake to provide such and such one weapon, we end up doing it and it ends up being the right thing for Ukraine," Johnson said.
The day before, Rishi Sunaka, a spokesman for the British Prime Minister, said that it was not advisable to transfer aircraft to Ukraine, since it would take months to train military personnel.
Recall that earlier in France announced the criteria for the transfer of Ukraine F-16.
The Pentagon believes that the White House will agree to transfer the F-16 to Kyiv – media

News from Perild.com in Telegram. Subscribe to our channel