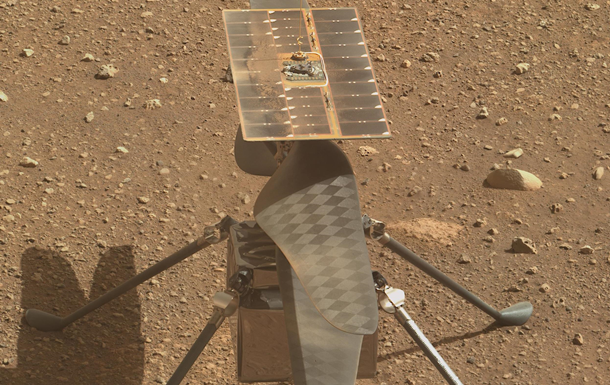 Photo: Wikipedia
Ingenuity
The device managed to overcome a huge distance in a particularly short time, which proved the effectiveness of its technologies.
The first ever spacecraft, Ingenuity, has set a new record on Mars. He covered a huge distance in a short time. Space writes about it.
The helicopter made its 41st flight over the surface of the Red Planet at a distance of 183 meters in 109 seconds.
It is noted that the departure became possible after the sandstorm subsided on Mars.
"This technology is not only working, but also very effective, which opens the way for the development of new aircraft that will go not only to Mars, but also to other objects of the solar system in the future," the scientists noted.
According to them, now Ingenuity is an indispensable assistant for the Perseverance rover. The device helps the ground vehicle detect new targets and avoid dangerous areas on the surface of the planet.

(embed)https://www.youtube.com/watch?v=743UP5XDiVQ(/embed)
Recall that Ingenuity made its first test flight on April 19, 2021, rising by 30 seconds by three meters. NASA has declared successful the first flight of an automated vehicle with a power plant on another planet.

NASA helicopter set new records on Mars

News from Perild.com in Telegram. Subscribe to our channel