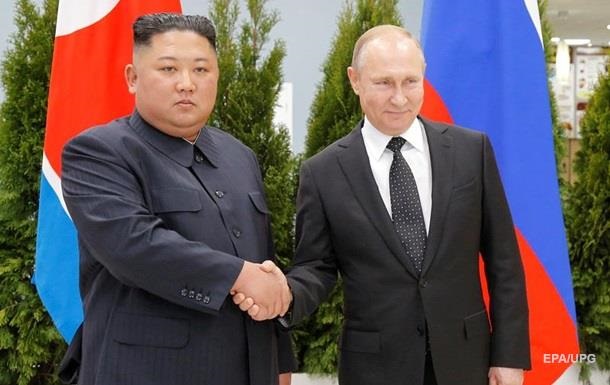 Kim Jong Un and Vladimir Putin
The North Korean government plans to send 300-500 men to Ukraine for reconstruction work.
The North Korean authorities intend to send their police and military personnel to the temporarily occupied parts of the Donetsk and Luhansk regions for restoration work. This is reported by the South Korean edition of Daily NK.
It is noted that the government of the DPRK recently ordered North Korean trading companies in Russia to select personnel to send to the territories seized by the Russian Federation in eastern Ukraine.
"A Daily NK source in Russia reported that on January 20, North Korea issued an order to several trading companies, including Cholhyon Construction, which is affiliated with the Ministry of Defense, and Kumrung Construction, which is affiliated with General Bureau 7 of the Ministry of Social Security. Considering that all trading companies, who received orders related to the military or public security services, North Korea appears to be intent on sending soldiers or police officers, not civilians, to eastern Ukraine.
Journalists write that the DPRK plans to send 300-500 men aged 19 to 27 to Ukraine. They should arrive in the occupied territories of Donetsk and Lugansk regions at the end of February or at the beginning of March 2023.
Earlier, the DPRK said that they are "on the same battlefield" with the Russian army.
PMC Wagner received missiles from North Korea – Stoltenberg

News from Perild.com in Telegram. Subscribe to our channel