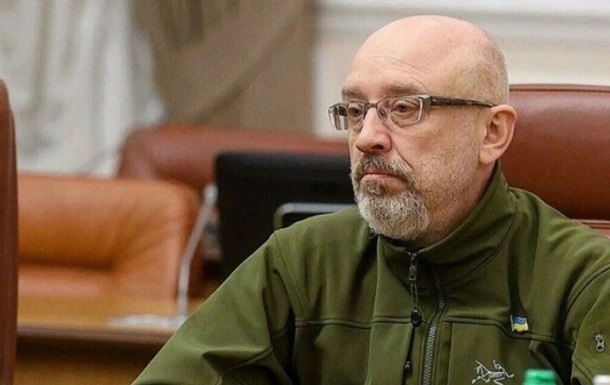 Photo: Dialogue
Minister of Defense of Ukraine Oleksiy Reznikov
The Minister of Defense said that Ukraine needs Patriot, SAMP-T, IRIS-Tb and NASAMS as soon as possible so that the tragedy in Dnipro does not happen again.

Ukraine needs long-range weapons and is ready to provide any guarantees that the partners' weapons will not be used to shell the territory of the Russian Federation, said Ukrainian Defense Minister Oleksiy Reznikov. It is reported by Interfax-Ukraine.
"If we get the opportunity to hit targets at a distance of up to 300 km, the Russian army will not be able to prevail and will be forced to retreat. Ukraine is ready to give any guarantees that your weapons will not be used to shell the territory of the Russian Federation. We have many targets on the temporarily occupied Ukrainian land, and we are ready to coordinate the selection of targets with our partners," Reznikov said at a joint meeting of the Ukrainian government and the European Commission.
The Minister of Defense stressed that in order to win, Ukraine needs to seize the strategic initiative, adding that obtaining air defense systems is a priority.
"The most important thing is that the tragedy in Dnipro, where a Russian missile killed 46 people, including six children, does not happen again. We need Patriot, SAMP-T as soon as possible, as well as new shipments of IRIS-Tb to NASAMS," he said.
Reznikov also stressed that Ukraine needs tanks and armored vehicles. The Minister reiterated the need for more artillery ammunition for both defense and counter-offensive.
According to the head of the department, the production of ammunition should be increased, adding that Ukraine has already established the production of shells and mines of "Soviet caliber", and their testing at the final stage.
In addition, Reznikov noted the need for weapons capable of hitting Russian electronic warfare systems.
Earlier, NATO Secretary General Jens Stoltenberg said that South Korea needs to increase military support for Ukraine, taking into account a number of other countries that have changed their policy of refusing to supply weapons.
Italian Foreign Minister Antonio Tajani said that Rome is ready to continue to defend Ukraine's independence by handing over weapons necessary for defense. But there is no talk of transferring offensive weapons.

News from Perild.com in Telegram. Subscribe to our channel