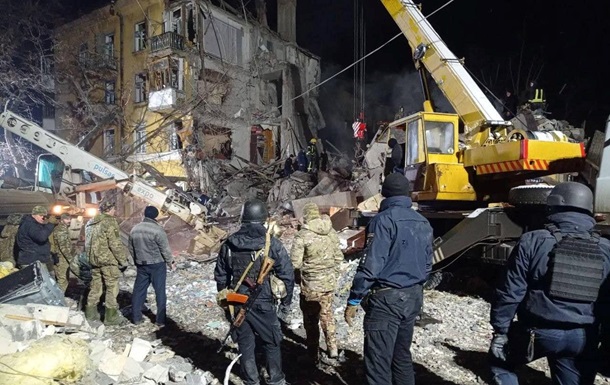 Photo: facebook.com/don.gunp
The death toll has risen
Russian troops launched an Iskander-K missile into the housing sector of Kramatorsk. At least eight apartment buildings were damaged, of which one was completely destroyed. The number of victims is growing.
The death toll from a Russian missile strike on a residential building in Kramatorsk has risen to three. Another 20 people were injured. This was reported in the press service of the Donetsk region police.
"Russian troops hit the residential sector of the city with an Iskander-K missile. At least 8 apartment buildings were damaged, one of them was completely destroyed. It is preliminary known about 3 dead civilians and 20 wounded. People may remain under the rubble," the report says.
Law enforcers added that 11 investigative teams, explosives experts, dog handlers, paramedics, patrol police and other units are working on the spot.
Police squads are posted at each damaged house. Law enforcement officers are evacuating people to a local school, where a shelter point has been set up.
The Office of the Prosecutor General reported that they had launched a pre-trial investigation into violations of the laws and customs of war (part 2 of article 438 of the Criminal Code of Ukraine).
Earlier it was reported that on Wednesday evening a Russian rocket destroyed several entrances of a residential building in Kramatorsk to the ground.
Zelensky reacted to the strike on a residential building in Kramatorsk

News from Perild.com in Telegram. Subscribe to our channel