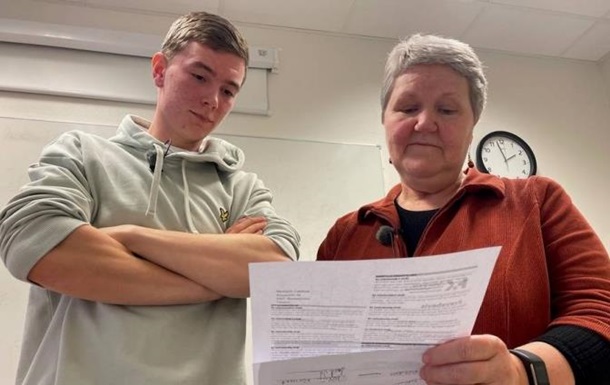 Photo: Frame from video
Mikhail Lakatosh with a teacher
Associate Professor of Language and Literature at the Norwegian University, Olaf Hasby, stressed that the language is very difficult to learn.
A refugee from Ukraine, 17-year-old Mikhail Lakatosh learned the Norwegian language in record time. After only six months, he passed the test, for which people usually spend two years preparing. It is reported by Nrk.
The guy came to Norway in May last year. He began studying at a local school where he spoke English.
But already after the summer holidays, he began to speak Norwegian, and soon passed the exam, which included listening, reading, speaking, communication and written production.
Teachers say they have never seen such a level of knowledge.
"It was hard, but when you interact with Norwegians so much and you're part of Norwegian society, it's a bit automatic," Lakatos said.
Recall that the Norwegian authorities have prepared a detailed plan for long-term support for Ukraine, designed for five years.

Norway extended the driving license of Ukrainians for three years

News from Perild.com in Telegram. Subscribe to our channel