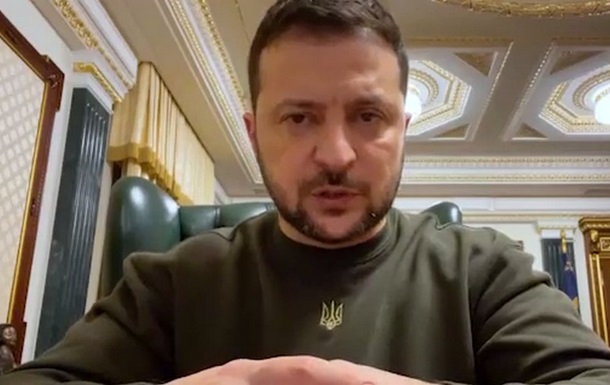 Photo: Screenshot
President of Ukraine Volodymyr Zelensky
First, the traditional full composition of the Headquarters gathered, and then there was an additional meeting of the Headquarters members in a narrow format – "for a particularly significant conversation."
President of Ukraine Volodymyr Zelensky, in an evening video message to the people on Thursday, February 2, announced the meeting of the Headquarters in a new format.
"Today I held a meeting of the Stavka, for the first time – in a dual format. First, the traditional full composition of the Stavka. We examined the situation at the front. Russia's attempts to increase pressure on the Donbas. Provision of the army. Training of personnel and other issues of constant attention of the Stavka. And then in the afternoon – an additional meeting of the Headquarters members in a narrow format. For a particularly significant conversation," the president explained.
Zelensky noted the need for unity within the country and in relations with partner countries.
"We will not leave any aggressive actions of the occupier without our response. The enemy is in a specific stage. When the strategic loss of Russia is already clear. But tactically they have a resource for attempting offensive actions. We must continue what we are doing. Strengthen our stamina, be absolutely united in the desire to provide our army and all the defenders with the necessary weapons and equipment – we in Ukraine need to speak with one voice with the world about the supply of defense. And we must also tangibly increase global pressure on Russia every month," the president said.
Zelensky also focused on the fight against the internal enemy.
We continue our fight against the internal enemy – and I thank the Security Service of Ukraine, the DBR, the Office of the Prosecutor General and all those who are still involved in the cleansing of our state. There will be new steps, the president promised.
Earlier, Zelensky spoke about the tightening of the situation at the front.

Zelensky: Russia quickly adapts to sanctions, this needs to be fixed

News from Perild.com in Telegram. Subscribe to our channel