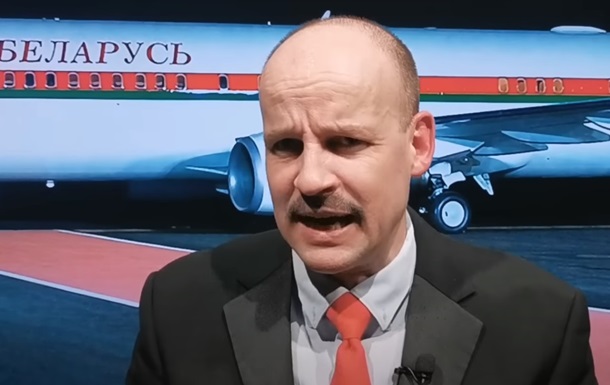 Photo: Screenshot
Yuri the Great as Lukashenka
During the meeting, Lukashenka and Mnangagwa signed a number of agreements and also agreed to develop industry, trade and agriculture together.
Actor of Studio Kvartal 95, humorist Yury Veliky parodied Alexander Lukashenko and showed how he "didn't want to leave Zimbabwe at all." Video posted on YouTube.
So, the comedian began his parody with a story about how he was received in an African country. In particular, there were a lot of people, everyone clapped and shouted something that "out of habit, the self-proclaimed president of Belarus almost gave the order to disperse everyone."
"Oh, how they met me there. Our plane landed at their largest ultra-modern airfield. No, I didn't make a reservation. I know what the airfield looks like, so they have an airfield there. You can land planes and potatoes there. This is a universal platform, " he said.
Also, Yuri the Great in the role of Lukashenka said that during the meeting with the President of Zimbabwe Emmerson Mnangagwa, "they exchanged standard handshakes, friendly footwashes and solemn spitting."
In addition, the President of Belarus said that they exchanged gifts.
"As part of strengthening our already excellent relations, for the development of their agriculture, I gave them a tractor. And they gave me a stuffed lion – probably as part of the development of our domestic stuffing. The exchange, of course, is not equivalent. I would have known that with their The parties will receive such gifts, I would give them a stuffed tractor," the President of the Republic of Belarus added.

(embed)https://www.youtube.com/watch?v=CqiW8BxwsuE(/embed)
Earlier it was reported that the humorist parodied the Minister of Defense of the Russian Federation Sergei Shoigu and the leader of PMC Wagner Yevgeny Prigozhin, between whom a conflict arose.

Yuri the Great made a parody of the Russian State Duma deputy Denis Maidanov

News from Perild.com in Telegram. Subscribe to our channel