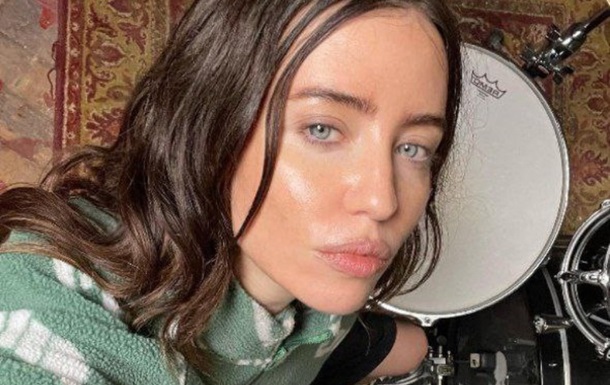 Photo: instagram.com/nadyadorofeeva
Nadya Dorofeeva
For the sake of a new composition, the performer learned to play the drum set in just six lessons.
Ukrainian singer Nadya Dorofeeva showed what happened behind the scenes of the filming of the video for the song WhatsApp. She posted the pictures on Instagram.
So, according to the star, the director of the video, Indy Hait, wanted her to play drums in the video and thus convey her emotional state.
"I want you to be the drummer in the video." Told me Indy Hight two weeks before the shooting date for the song "Watsup". In response, I laughed, but for some reason he didn't. In those two weeks, I had preparations for a solo concert in Kyiv, as well as filming a New Year's performance, recording a song, a bunch of meetings and plus three concerts. How can you cram drum lessons into this as well? How do I have time to learn, I have never played drums in my life…", shared the artist.
However, as Dorofeeva admitted, she learned to play after six lessons, but it was very difficult, thereby demonstrating her fingers worn to the blood in the frame.
"The video was filmed. Everyone is happy. I don't believe that everything worked out. There are tears in my eyes from the fact that it was a continuous work. Thanks to Indy for making me such a challenge. Thanks to the drum teacher for six lessons I'm in the frame I felt so confident and did not imitate the game, but really played. You are cool. All drummers are my respect. Now I look at your work in a different way, "summed up Nadia.
Earlier it was reported that Dorofeeva presented a new track, which she created in collaboration with her new boyfriend Misha Katsurin.

Dorofeeva and Efrosinina presented HUGO BOSS advertising campaign

News from Perild.com in Telegram. Subscribe to our channel