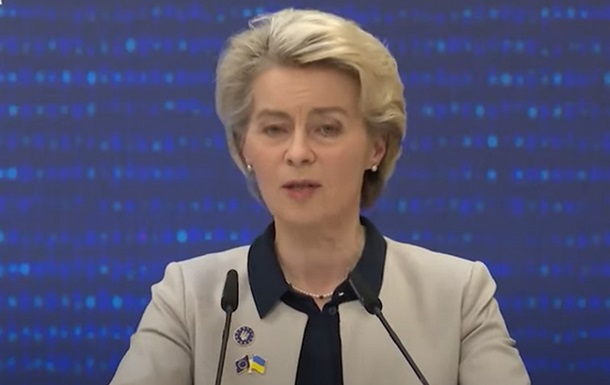 Photo: Screenshot
European Commission President Ursula von der Leyen
A special secretariat has been formed and is beginning to coordinate the provision of assistance for the rehabilitation of schools and hospitals.
The European Commission is allocating 1 billion euros to ensure the rapid recovery of schools and hospitals in Ukraine, and a special secretariat has already been formed to coordinate the process. This was stated by the President of the European Commission Ursula von der Leyen at a press conference on the results of the Ukraine-EU summit, Ukrinform reports.
"This is part of a more comprehensive recovery process. I am ready to announce that the first billion will be provided to ensure recovery. We already have a special secretariat that is working and starting to coordinate these processes, so we can start immediately," said the head of the EC.

(embed)https://www.youtube.com/watch?v=2IQHWZWMDFQ(/embed)
Earlier it was reported that the head of the European Commission noted the speed of Ukraine's progress towards joining the EU

U.S. military aid package released

The European Union supported the Ukrainian formula of peace

News from Perild.com in Telegram. Subscribe to our channel