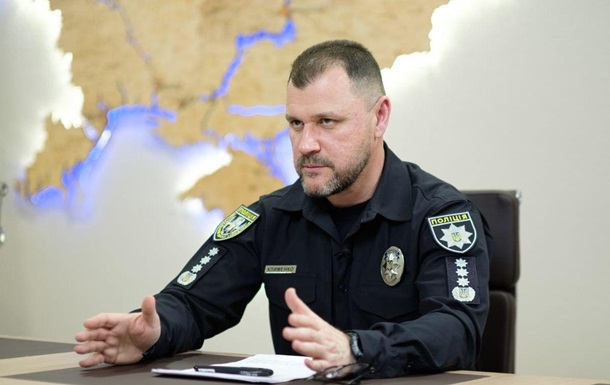 Photo: Ministry of Internal Affairs of Ukraine
And about. Minister of Internal Affairs Igor Klimenko
Assault brigades, called upon to liberate the territories of Ukraine, will consist of volunteers, Igor Klymenko explained.
Acting head of the Ministry of Internal Affairs (MVD) Igor Klimenko announced the formation of assault brigades by the department offensive guard. The official stated this on the air of the national news telethon on Friday, February 3.
Their goal is to strengthen the Defense Forces and liberate the occupied territories of Ukraine, adds the website of the National Guard of Ukraine, referring to the words of Klymenko.
"Many of our military personnel, who have defended and defended our country, came out with the initiative to recruit people into such units. Therefore, it was decided that everyone who wishes, who is a patriot, has lost their homes or relatives due to the war, be united in such brigades. We have already began to form such units, aimed at liberating our territories and standing on internationally recognized borders. This is our immediate goal," the acting minister said.
According to him, the basis of these units will be the acting policemen, border guards, national guardsmen, who will join there on a voluntary basis.
He added that a person who wants to join offensive guardcan submit the corresponding questionnaire on the site storm.mvs.gov.ua, where all the completed brigades are presented.
Klymenko added that on this site you can choose the brigade in which a person wants to serve, be it a brigade of the National Police Rage, brigades of the State Border Service "Steel Border" or six brigades of the National Guard. There is a telephone hotline where you can consult and get information where to come. You can also submit a questionnaire through the Centers for the provision of administrative services.
"The military can go on a contract or mobilization, this applies to the State Border Service and the National Guard. All benefits and social guarantees are preserved, in addition, we offer a decent salary. We also offer the opportunity to get a profession in educational institutions of the Ministry of Internal Affairs. And, of course, everyone will have the opportunity dispose of the enemy," the acting head of the department said.
The official added that the training of the fighters of the brigade will continue for several months: first, individually, then as part of a unit, and when the commander understands that the unit is ready, they will move on to combat missions.

(embed)https://www.youtube.com/watch?v=n7XOBvFrsaQ(/embed)
Note, retired Lieutenant General Ben Hodges said that the next big battlefield that will decide the outcome of the war in Ukraine could be Crimea.

The Pentagon doubts the imminent liberation of the Crimea – media

News from Perild.com in Telegram. Subscribe to our channel