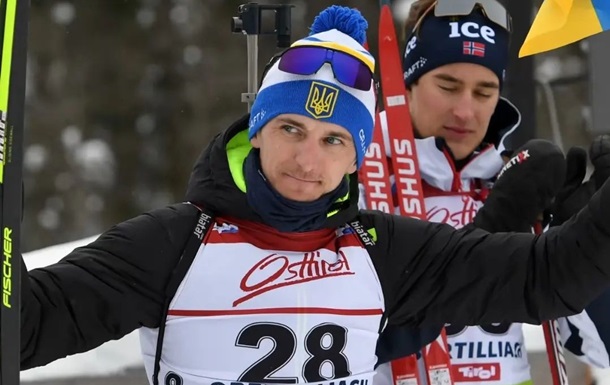 Photo: Instagram
Pidruchny won a medal at the IBU Cup stage
The captain of the Ukrainian men's biathlon team spoke about a difficult period in his life and career.
Dmitry Pidruchny, who returned to big races the day before and won a medal in the sprint at the IBU Cup, told to whom he dedicates the award. According to the athlete, he recently lost a friend in the war, and I would like to dedicate my success to him.
In addition, the captain of the Ukrainian men's biathlon team thanked his rivals for their support at the competition.
"Thank you to the opponents for the fight! I was pleasantly surprised when the guys Sorum and Stremsheim, who were with me on the podium, said "Glory to Ukraine!" they feel how important each start of Ukrainians is for our country.
Such words are very motivating in this difficult time for the country.
The last few weeks have been difficult for me, not only because I was returning to the sport, but also because I lost a comrade in the war. Lately I've been talking a lot with him, we supported each other, but, unfortunately, today I didn't get a message from him…
I would like to dedicate this medal to my comrade Eduard, who died defending Ukraine a few weeks ago. If it were not for guys like him, today we would not have the opportunity to represent Ukraine in the international sports arena and glorify it. We are doing our best to make our country heard and not forgotten, so that our flag is raised on the highest step of the pedestal.
I will be grateful to every Ukrainian fan who will support the petition for the title of Hero of Ukraine to my comrade Eduard Ivanovich Pinchuk (posthumously)," Pidruchny wrote.


The petition can be signed on the website of the President of Ukraine.
Recall that Dmitry Pidruchny won a medal in the first start after a severe knee surgery.

News from Perild.com in Telegram. Subscribe to our channel