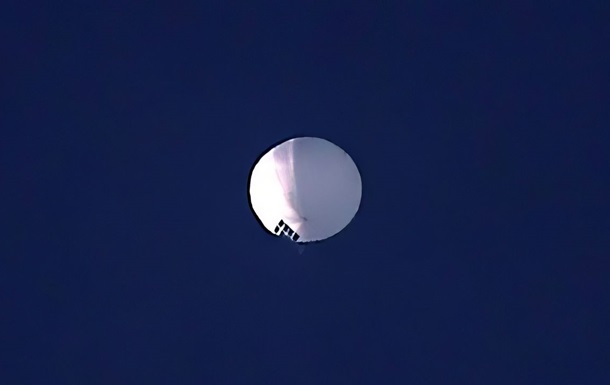 Spy balloon spotted in US
A high-altitude balloon has been observed in the north of the country for several days. The military decided not to shoot him down.
The Pentagon said it was monitoring a Chinese spy balloon that was conducting reconnaissance over the northern territory of the United States. On Thursday, February 2, reports CNN.
So, Pentagon speaker Brigadier General Patrick Ryder said that the ball has been observed for several days.
"We are confident that this high-altitude balloon belongs to China. Cases of such activity have been observed over the past few years, including by the administration," Ryder said.
It is noted that the military decided not to shoot down the spy balloon. US officials are cooperating with the Chinese government through both the Chinese embassy in Washington and the US diplomatic mission in China on this issue.

It was just confirmed that the Chinese government currently has a spy balloon flying over the US which shut down the air space over Billings yesterday. This is footage from our reporter Travia outside the @KULR NBC studios of the ballon. (1/2) pic.twitter.com/uhjVeLk69C

— Bradley Warren (@bradmwarren) February 2, 2023
Recall that in January, US intelligence reported on the activation of UFOs. These cases are the focus of attention from the Pentagon, US intelligence agencies and NASA "not because of fears that these are alien spacecraft, but unknown spy designs from rival countries."
Astronomers announced a lot of UFOs over Kyiv

News from Perild.com in Telegram. Subscribe to our channel