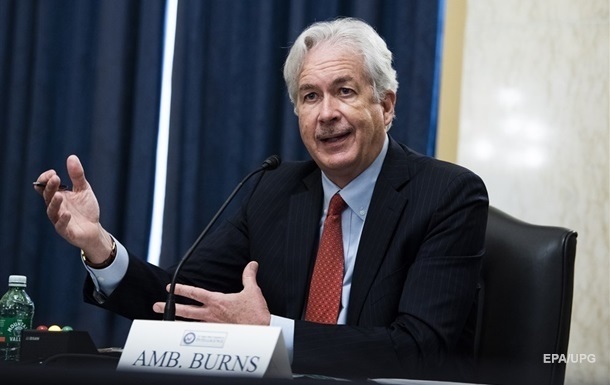 CIA Director William Burns
The head of the CIA came to Ukraine a few weeks ago to offer to exchange territories for peace.
CIA director William Burns came to Kyiv in mid-January 2023 to offer to end the war in exchange for the surrender of 20% of Ukrainian territories. This is reported by the Swiss publication Neue Zürcher Zeitung, citing two independent interlocutors in the German government.
It is noted that on behalf of US President Joe Biden, Burns offered Kyiv "peace in exchange for land", and Moscow – "land in exchange for peace." It was allegedly about 20% of the territory of Ukraine, which roughly coincides with the Donetsk and Lugansk regions.
According to the publication, Kyiv has abandoned the division of Ukrainian territory, while Moscow still has hope of winning the war in the long term. The publication notes that the rejection of such a plan could be the reason for the decision to provide Ukraine with Western tanks.
Journalists write that it was after these trips of the CIA director that the US President decided to give in to the insistence of the German Chancellor Olaf Scholz and decide to provide Ukraine with Abrams battle tanks. This is what unblocked Berlin's position on the transfer of Leopard 2 – both from the stocks of other states, and from their own.
At the same time, according to NZZ, Biden's decision came as a surprise to Scholz. Therefore, his decision regarding the Leopard 2 tanks could also be spontaneous, and not thought out, as the German side filed.
Recall that the secret visit of the head of the CIA, William Burns, to Kyiv became known only the next week.
By the way, this was not the first secret visit of Burns to Kyiv. The last time he visited Ukraine in this way was in November.

News from Perild.com in Telegram. Subscribe to our channel