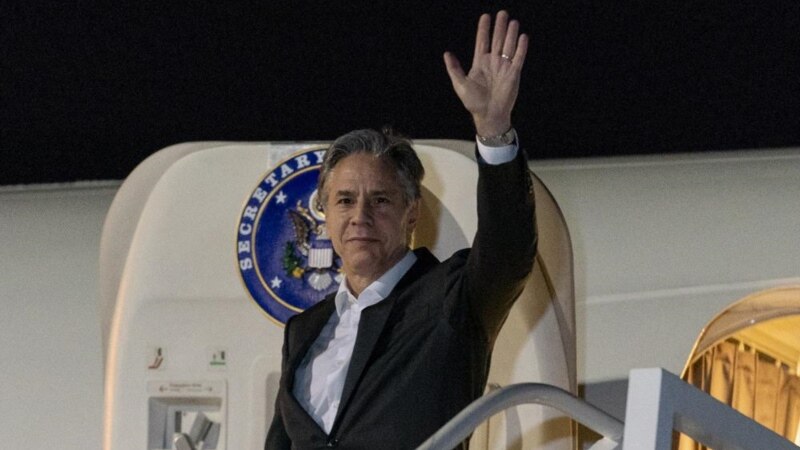 US Secretary of State Anthony Blinken has postponed indefinitely his visit to China, which was due to take place next week. The reason was the appearance of a Chinese balloon in US airspace. The Pentagon said the balloon could be military and used for espionage purposes.
The Chinese Foreign Ministry said that it was a meteorological probe and apologized for the fact that it accidentally flew into American territory. Nevertheless, the American side regarded the incident as an intrusion into the airspace and a violation of international law.
Secretary Blinken's visit to Beijing was agreed by the US and Chinese leaders in November last year. This would be the first visit of this level since 2017. Blinken was scheduled to discuss a wide range of issues with the Chinese leadership, including economic cooperation, policy regarding the COVID-19 pandemic, international purchases of microchips, and, in particular, the growing instability between China and Taiwan that worries the US.
Now, according to media reports citing the State Department, Blinken will visit China "as soon as conditions are right."
A Chinese balloon was spotted over the territory of Montana a few days ago, and is still in the air. Senior U.S. officials advised President Joe Biden not to shoot it down, fearing that falling debris could pose a threat. US Air Force Base Malmström in Montana has 150 ICBM silos.
The news about the balloon came amid a speech by CIA Director William Burns at Georgetown University in Washington. Burns called China the biggest geopolitical challenge currently facing the US.
Relations between Washington and Beijing have been tense recently over Taiwan, China's human rights violations, and Beijing's military activity in the South China Sea.
Other Radio Liberty news: