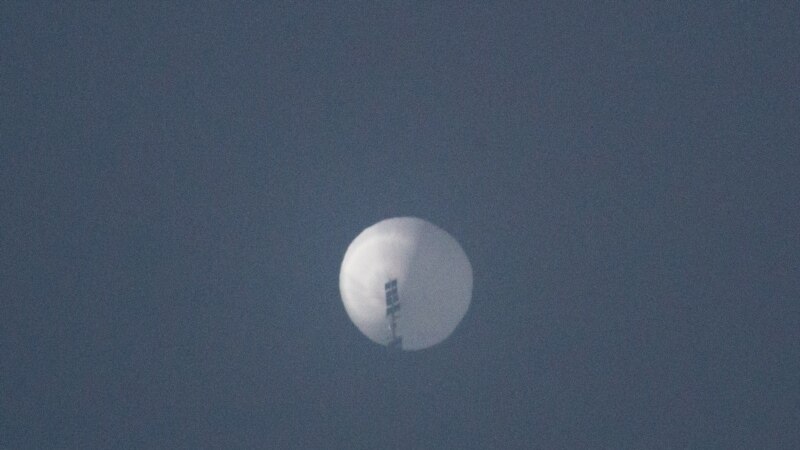 A suspicious Chinese balloon has been hovering over the United States for several days. Senior U.S. officials advised President Joe Biden not to shoot it down, fearing that the debris could pose a threat to the safety of people and ground facilities. This was stated to reporters by Pentagon spokesman Patrick Ryder.
According to the Voice of America, the current flight path will allow the balloon to fly over several important objects. US Air Force Base Malmström in Montana has 150 ICBM silos.
Officials declined to say how high the balloon was flying, but acknowledged that the trajectory of its flight was above civil air traffic levels and below outer space.
US Senator Marco Rubio, the top Republican on the Senate Intelligence Committee, said the spy balloon was alarming but not surprising.
"The level of espionage directed against our country by Beijing has increased dramatically over the past five years, has become more intense and brazen," Rubio tweeted.
The news about the balloon came amid a speech by CIA Director William Burns at Georgetown University in Washington. Burns called China the biggest geopolitical challenge currently facing the US.
Relations between Washington and Beijing have been tense recently over Taiwan, China's human rights violations, and Beijing's military activity in the South China Sea.
US Secretary of State Anthony Blinken is due to visit China in the coming days.
US Secretary of Defense Lloyd Austin called a meeting of senior Pentagon officials on a trip to the Philippines on Wednesday to discuss the balloon incident.
US officials raised the issue in talks with their Chinese counterparts through diplomatic channels in Beijing and Washington.
Spy balloons have been flown over the United States several times in recent years, the military says, but this one appears to be delayed longer than previous ones.
The Chinese Foreign Ministry urged not to speculate on information and not to fan the hype until all the circumstances of the incident are clarified.