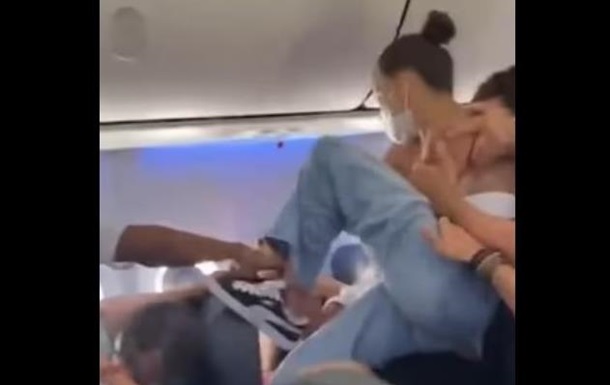 Photo: screenshot
Women fight over plane seat
A dozen and a half passengers and crew members participated in a scuffle, which was arranged by two women because of the place.
In Brazil, a mass brawl broke out on board a plane over a seat between 15 women, according to the Daily Mail.
It is noted that the brawl was staged by the passengers of the Gol Airlines flight from El Salvador to Sao Paulo. One of the participants in the fight even flew off the top – she was forced to cover her chest with her hands.
According to the publication, the quarrel arose between the two families after the mother asked the passenger if she could switch places with her child with special needs. Having been refused, the woman started a fight, which included the rest. The crew members who tried to stop the showdown also found themselves at the epicenter of the fight.
The incident occurred before takeoff, so all participants managed to land. However, the flight had to be delayed. The airline Gol, which operated the flight, expressed regret over the incident, and added that the crew acted in accordance with safety rules.

(embed)https://www.youtube.com/watch?v=x2up_Dm4k3Y(/embed)
Earlier, the media told air passengers how to fight on board.
In Turkey, the fight of the passengers of the plane was caught on video

News from Perild.com in Telegram. Subscribe to our channel