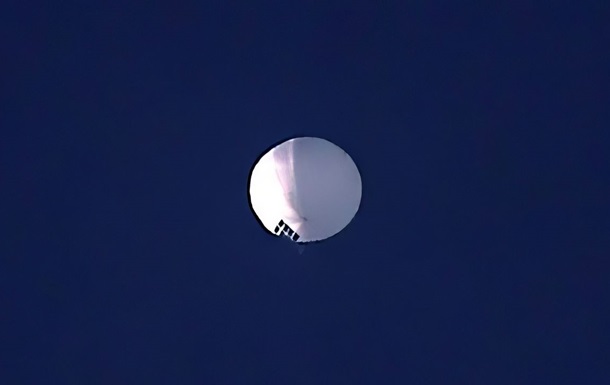 The spy balloon flew over the USA for several days
The military waited for the balloon to go out to sea and shot it down with an AIM-9X missile fired by an F-22 Raptor.
On Saturday, February 4, the US military shot down a Chinese balloon that they thought was a spy. The Pentagon said the balloon was watching military bases.
"This afternoon, at the direction of President Biden, U.S. fighter jets assigned to the U.S. Northern Command successfully shot down a high-altitude observation balloon launched by and owned by the People's Republic of China," the Pentagon said.
It is noted that the balloon was shot down at an altitude of about 19.8 km by a single AIM-9X missile fired by an F-22 Raptor at an altitude of about 17.7 kilometers.
The US military waited for the balloon to go to sea off the Atlantic coast of Myrtle Beach in South Carolina. The Federal Aviation Administration has closed airspace off the coast of South and North Carolina. Airports have also been suspended.
The ball reportedly fell on the coast into the water at a depth of about 14 meters, so the recovery operation is expected to be relatively easy.
The media later shared a video showing the moment the bullet was shot down.

NOW – U.S. military has just shot down the Chinese spy airship over the Atlantic Ocean after letting it fly over the country for days.pic.twitter.com/1roYrb30uE


— Disclose.tv (@disclosetv) February 4, 2023
Beijing has previously acknowledged that the hot air balloon was made in China. However, they claimed that it was just a meteorological probe that had gone off course. At the same time, the Pentagon rejected such a statement and emphasize that this is a reconnaissance ship.
A few days earlier, the Pentagon said it was monitoring a Chinese spy balloon that was conducting reconnaissance over the northern territory of the United States.
The incident caused the cancellation of a planned visit by US Secretary of State Anthony Blinken to China.

News from Perild.com in Telegram. Subscribe to our channel