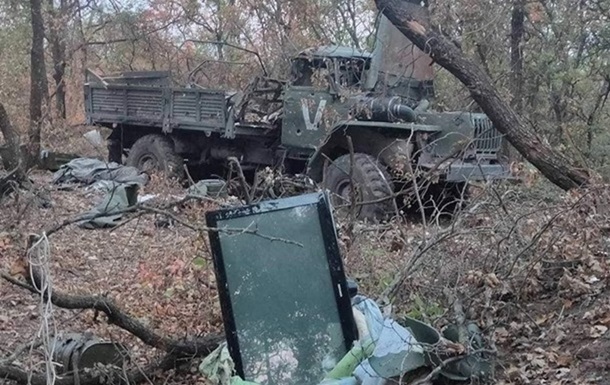 Photo: General Staff of the Armed Forces of Ukraine
The enemy has significant losses in manpower and equipment
The main efforts of the Russian troops are concentrated on conducting offensive operations in the Kupyansky, Limansky, Bakhmutsky, Avdeevsky and Novopavlovsky directions.
The General Staff of the Armed Forces of Ukraine published a summary of the Russian military invasion of Ukraine as of Saturday evening, February 4.
The enemy is regrouping in separate directions. The main efforts are being concentrated on conducting offensive operations in the Kupyansky, Limansky, Bakhmutsky, Avdeevsky and Novopavlovsky directions. During the day, the enemy made 9 attacks from multiple launch rocket systems.
The situation remains unchanged in the Volyn, Polessky, Seversky and Slobozhansky directions, the enemy continues to maintain a military presence in the regions bordering Ukraine, but no offensive groups of invaders have been found. At the same time, shelling was carried out in the areas of the settlements of Senkovka in the Chernihiv region; Deep, Green, Neskuchnoe, Staritsa, Volchansk, Chugunovka and Bolshoi Burluk of the Kharkiv region.
In the Kupyansk direction, the enemy fired at the areas of the settlements of Dvurechnaya, Gryanikovka, Kupyansk, Peschanoe, Kislovka and Krakhmalnoye in the Kharkiv region, as well as Novoselovskoe and Stelmakhovka in the Lugansk region.
In the Limansky direction, Terny in the Donetsk region and Makeevka, Ploshchadka and Dibrova-Lugansk experienced fire impact.
Controversial, Berestovo, Veseloe, Belogorovka, Razdolevka, Bakhmut, Ivanovskoye, Klishchievka, Belaya Gora, Druzhba, Mayorsk and New York fell under fire in the Bakhmut direction.
In the Avdeevka direction, the enemy shelled Avdeevka, Pervomaiskoye, Georgievka, Maryinka, Pobeda and Novomikhailovka.
In the Novopavlovsk direction, Vuhledar, Prechistovka, Neskuchnoye, Vremevka and Bolshaya Novoselka of the Donetsk region were subjected to tank, mortar and artillery shelling.
In the Zaporozhye and Kherson directions, the areas of the settlements of Gulyaipole, Volshebnoe, Malaya Tokmachka, Novodanilivka, Orekhov, Shcherbaki of the Zaporozhye region and Antonovka and Kherson were subjected to shelling from mortars, cannon and rocket artillery.
"In order to make up for losses in manpower, the enemy is trying to recruit convicted women to participate in the hostilities. During the week, the invaders recruited about 50 people from the women's correctional colony in the city of Snizhne, the temporarily occupied territory of the Donetsk region. It is also known that they are sent to the territory of the Russian Federation for undergoing training," the statement said.
During the day, our aviation delivered three strikes on the areas of concentration of personnel and military equipment of the occupiers. And the units of the missile troops and artillery of the Defense Forces of Ukraine hit the command post, two areas of concentration of enemy manpower, an anti-aircraft missile system and a warehouse of fuel and lubricants.
Recall that the Ukrainian military over the past day, February 3, destroyed 720 invaders. Since the beginning of the war, the loss of Russian soldiers has been about 130,590 people killed.
Earlier it was reported that the border guards destroyed a group of enemy attack aircraft on the outskirts of Bakhmut.

News from Perild.com in Telegram. Subscribe to our channel