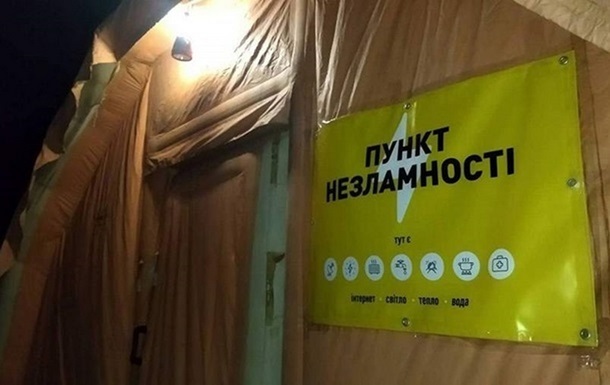 Photo: State Emergency Service
In Ukraine, the number of Invincibility Points has been increased
In these points, Ukrainians can warm up, charge mobile phones, use the Internet, drink hot tea, coffee.
9597 points of invincibility are open and operating in Ukraine. At the same time, almost half of them were opened during the past month. This was announced on Friday, February 3, in a publication by the Ministry of Infrastructure of Ukraine on Facebook.
It is emphasized that this is not the final figure and in the near future there will be more such points.
"In the next two weeks, it is planned to increase the number of invincibility points by another 1831," the department informed.
It is known that the largest number of points is open in the Dnipropetrovsk region (1170), Kyiv (868) and Lviv region (660).
Earlier it was reported that a "city of indestructibility" was created at the Darinok market in Kyiv.
Recall that the Dnipropetrovsk region received three powerful diesel generators from the Czech government. They will feed the pumps of water utilities in Krivoy Rog and Kamenskoe during a power outage.
In Ukraine, a headquarters was created to organize the work of "points of indestructibility."

News from Perild.com in Telegram. Subscribe to our channel