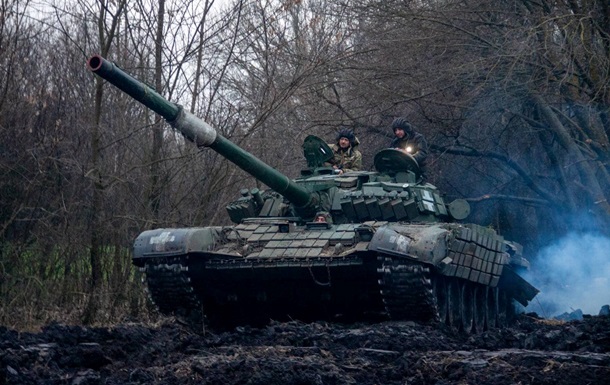 Photo: General Staff of the Armed Forces of Ukraine
Ukrainian military oppose Russian invaders
The Russian occupiers continue offensive actions in the Limansky, Bakhmutsky, Avdeevsky and Novopavlovsky directions.
The units of the Defense Forces repelled enemy attacks in the areas of Grekovka, Nevskoye, Kremennaya and Dibrova in the Lugansk region and Verkhnekamennoye, Krasnaya Gora, Paraskoveevka, Bakhmut and Ivanovskoye in the Donetsk region in a day. This was reported in the morning summary of the General Staff on February 4.
It is noted that in the Volyn, Polessky, Seversky and Slobozhansky directions without changes, no offensive enemy groups were found.
The areas of the settlements of Senkovka, Timonovichi and Yanzhulovka of the Chernihiv region, Vilnaya Sloboda of the Sumy region and Veterinary, Glubokoe, Ogurtsovo, Green, Neskuchnoe, Gatishche and Volchansk of the Kharkov region were subjected to shelling.
In the Kupyansk direction, the enemy fired from tanks, mortars and artillery in the areas of the settlements of Novomlynsk, Dvurechnaya, Zapadnoye, Golubovka, Kupyansk and Kislovka in the Kharkov region and Novoselovskoe and Stelmakhivka in the Luhansk region.
In the Limansky direction, Terny, Torskoye in the Donetsk region and Makeevka, Chervonopopovka and Dibrova in the Lugansk region were under fire.
In the Bakhmut direction, the occupiers fired on Disputed, Veseloye, Belogorovka, Razdolevka, Paraskoveevka, Bakhmut, Ivanovskoye, New York and Druzhba.
In the Avdeevka direction, Thin, Vodyanoye, Novomikhailovka, Georgievka and Maryinka fell under enemy fire.
At Novopavlovsk, tanks, mortars and artillery fired at Prechistovka, Bolshaya Novoselka, Neskuchnoye, Bogoyavlenka and Ugledar of the Donetsk region.
In the Zaporizhia and Kherson directions, Novopol and Vremovka of the Donetsk region, Olgovskoe, Malinovka, Gulyaipolskoe, Novodanilovka, Malaya Tokmachka of the Zaporozhye region and Kachkarovka, Republican, Kazatskoe and Kherson suffered from shelling.
Recall that the invaders tried to break through the defenses near Bakhmut.
Earlier, the Ministry of Defense stated that the Russian Federation is trying to expand the offensive in the Liman direction.

News from Perild.com in Telegram. Subscribe to our channel