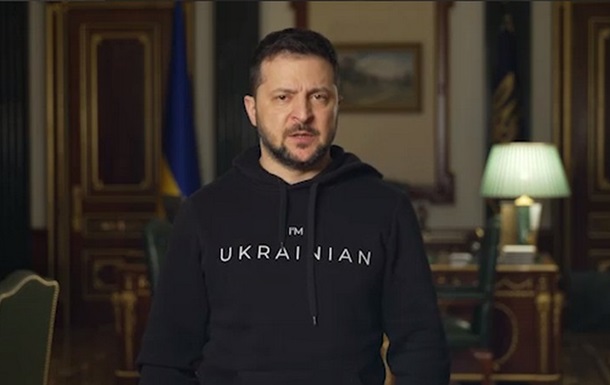 Photo: Screenshot
President of Ukraine Volodymyr Zelensky
In total, since February 24, 2022, Ukraine has managed to return 1,762 Ukrainians and Ukrainian women from Russian captivity, the President said.
President Volodymyr Zelensky began his evening address to the people of Ukraine by announcing the release of 116 Ukrainians from enemy captivity.
"There is good news: another 116 Ukrainians have been released from Russian captivity. Of these, 114 are privates and sergeants, two are officers. Warriors of our army, the National Guard, territorial defense, the Navy, border guards, the State Emergency Service. We are constantly working to return everyone home of our people who are held in Russian captivity. And I am happy – whenever it succeeds. In total, as of February 24, our team managed to return 1,762 Ukrainians and Ukrainian women from Russian captivity. And I also thank everyone who is involved in helping these our people upon their return," the president said.
In addition, the president reported on the actions of the state in relation to those who have Russian citizenship.
"Today, I signed the relevant documents in order to take another step to protect and cleanse our state from those who are on the side of the aggressor. There is a submission from the Security Service in relation to persons who have Russian citizenship. Tomorrow, another legal a step to implement the sanctions decisions of the National Security and Defense Council. And we are working to synchronize our sanctions decisions with the jurisdictions of partners. Enemies of the free world have no right to use the free world for their own interests," Zelensky stressed.
Recall that earlier the President's Office spoke about the return of prisoners to Ukraine. According to the head of the OP Andriy Yermak, among the released are the defenders of Mariupol, partisans from Kherson, snipers from the Bakhmut direction and other heroes.

The SBU showed a video of the exchange of prisoners

News from Perild.com in Telegram. Subscribe to our channel