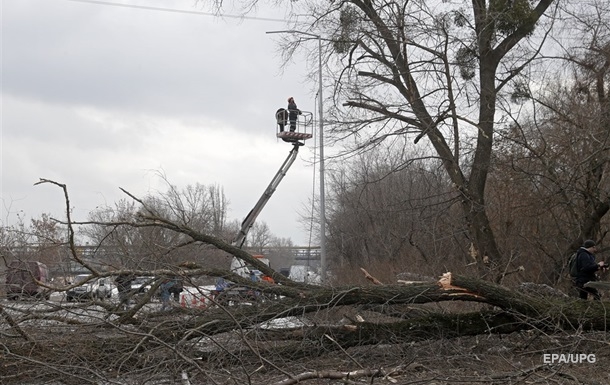 Electrical network repair in Kyiv (file photo)
Hourly shutdowns will operate from 16.00 to 20.00 in all regions, except Kyiv and Odessa, where the situation is more complicated.
Electricity consumption in Ukraine is gradually growing due to increased frost, more rapid growth is expected with the start of the working week. This was announced on February 5 by the press service Ukrenergo.
It is noted that the deficit has slightly decreased due to the increase in production, but remains at a significant level. Network restrictions apply in Kyiv and Odessa regions.
"The available volume of electricity produced is still insufficient to cover consumption in full … Consumption limits have been brought to all regions. Restrictions will apply, with the exception of Kyiv and Odessa, only for the period from 16.00 to 20.00. For the rest of the day, consumption restrictions are not planned to be applied ", the company said.
IN Ukrenergo They also added that as a result of a large-scale accident at one of the substations, emergency shutdowns continue to operate in Odessa and nearby areas.
In general, the reason for the shortage is associated with repeated Russian missile attacks and drone strikes on high-voltage network facilities and power plants.
Earlier it was reported that in some areas of Kyiv and the region, stabilization power outages are being introduced to avoid accidents due to equipment overload.

Light is gradually returning to Odessa

News from Perild.com in Telegram. Subscribe to our channel