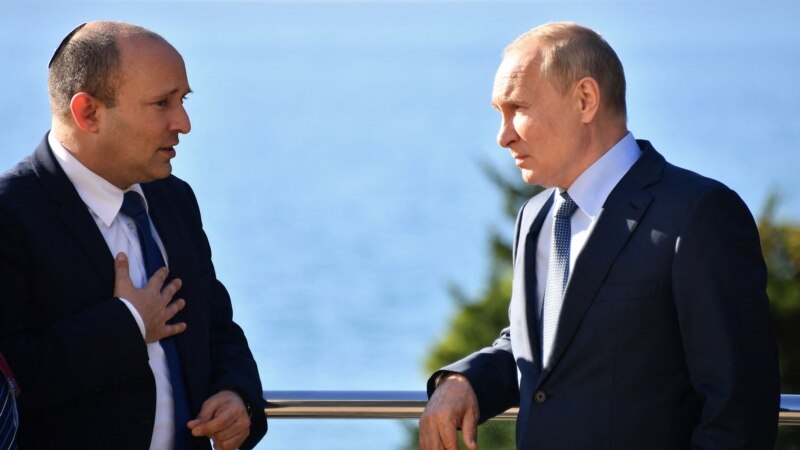 At the beginning of the war, Russia and Ukraine were ready to make serious concessions and consider different ways to resolve the conflict. But all this lost all meaning after the facts of the killings of civilians in Bucha were revealed. This was stated by former Israeli Prime Minister Naftali Bennett. He published an almost five-hour interview on YouTube.
Bennett spoke about his meeting with the President of Russia on Saturday, March 5, 2022, in Sochi. According to him, he became the first foreign leader whom Vladimir Putin met.
Bennett is Israel's first orthodox prime minister. He flew out for talks with Putin on Shabbat. Jewish believers are not allowed to travel during this period. Exceptions are made only in exceptional cases, draws the attention of The Times of Israel.
Bennett said that at the beginning of the war, Ukrainian President Volodymyr Zelensky turned to him for mediation help. After that, the Israeli prime minister held a series of separate talks with both leaders and handed over drafts of a possible ceasefire agreement. All actions were coordinated with the United States, Bennett said.
In addition, at the talks, Putin, in particular, agreed not to demand the disarmament of Ukraine. In return, Zelensky agreed over the same weekend to drop demands for Ukraine to join NATO, Bennett said.
According to the former prime minister of Israel, before the events in Bucha, he believed that a truce was possible, but not all leaders of Western countries agreed with this, as they did not want to encourage the Kremlin's aggression. "There is another question, perhaps there was a chance, but would it be worthy to conclude such a truce?" Bennett emphasized.
In addition, the former Prime Minister of Israel, said that Putin promised him "not to kill Zelensky." According to unconfirmed reports, since the beginning of the Russian invasion, several assassination attempts on Zelensky have been foiled. The media wrote that mercenaries from the Wagner PMC, as well as Chechen special forces, took part in the operations for the possible assassination of the Ukrainian leader.
Bennett relayed Putin's words to the Ukrainian leader, and a couple of hours later Zelenskiy recorded a video in which he said he was not afraid of anything.
Bennett also mentioned the first meeting with the Russian President in Sochi in October 2021. During the talks, Bennet conveyed Vladimir Zelensky's request for a meeting to Putin. In response, the Russian president said that "Ukraine is run by the Nazis," the ex-premier of Israel said.
Both Moscow and Kyiv periodically declare the possibility of negotiating. In addition, each party has its own conditions. Volodymyr Zelensky has repeatedly stressed that Kyiv intends to return all lost territories, including the annexed Crimea. The Kremlin insists on the recognition of the new occupied regions as part of Russia.