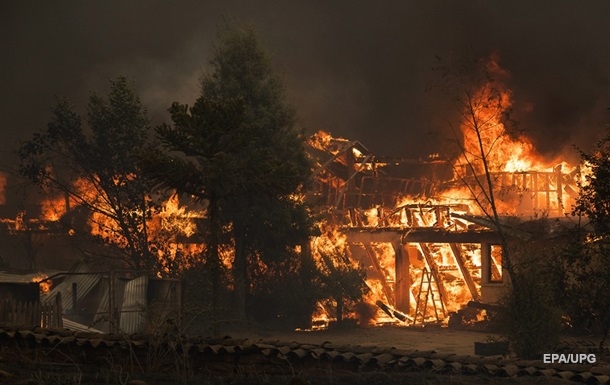 A natural disaster regime has been declared in several regions of the country. Heat promotes the spread of fire.
As a result of forest fires that swept Chile against the background of the heat, at least 23 people were killed and about a thousand more were injured. This was reported on February 5 by AFP.
According to the Ministry of Internal Affairs of the country, on Saturday, February 4, 232 forest fires were active, including 16 that started on the same day.
The department clarified that at the moment it is known about 23 dead and 979 injured.
The government of President Gabriel Boric has declared a state of emergency in the southern region of Araucania. Previously, similar measures were taken in the regions of Nouble and Biobio.
It is noted that this step allowed the head of state to mobilize the military to fight the fire.
Extreme heat contributes to the emergency – the temperature has risen to 40 degrees Celsius.
The fires have destroyed at least 88 homes and engulfed 47,000 hectares of forest, authorities said.
Among the dead are two crew members of a fire helicopter that crashed on 3 February. In addition, one rescuer was killed during the extinguishing and eight more were injured.
In total, about 2,300 firefighters and 75 aircraft are deployed in the region.
Earlier it was reported that forest fires in Chile covered 8,300 hectares of forest.

An ice storm hit Texas, there are dead

News from Perild.com in Telegram. Subscribe to our channel