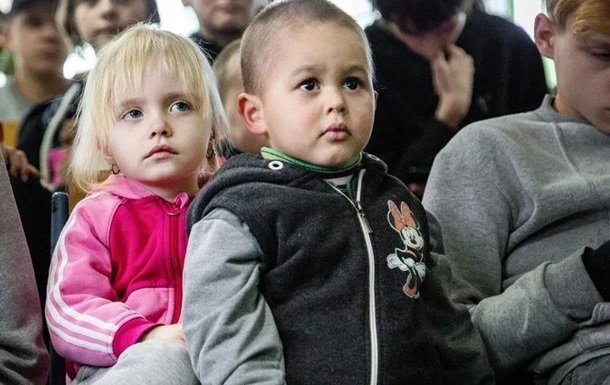 Photo: Prohibition (illustrative photo)
Children from the Lugansk region are being prepared to be sent to Karelia
The heads of Russian regions have the opportunity to write off budget funds for the reception of children. In addition, there is increasing evidence of abductions of minors and human trafficking.
The invaders are planning to take Ukrainian children from the temporarily occupied territories of the Luhansk region to Karelia. This was reported on Saturday, February 4 at the Center for National Resistance.
It is noted that they explain the alleged direction to "rest" and "recovery".
"This week, a meeting took place between the Chairman of the Assembly of the Republic of Karelia, Elissan Shandarovich, and the Chairman of the so-called "People's Council" in the Temporarily Occupied Territories (Temporarily Occupied Territories – ed.) of the Luhansk Region, Denis Miroshnichenko. One of the key issues was the direction of "rest" and "recovery" of children from the occupied Lugansk region to the "beautiful resorts" of Karelia. Given the way Russians "rest" in the polar latitudes, this does not contribute to recovery at all," the Center stressed.
It is noted that during such "talks" about the deportation of Ukrainian children, the invaders pursue two goals.
"Such frequent trips of the leaders of different regions with the intention to "bargain" for themselves a certain number of children under the veiled pretexts of "recovery", "recreation", "cultural exchange" have both a purely practical goal – writing off budget funds for these events, and a more terrible – all there is more evidence of abductions of minors and human trafficking," the statement said.
The Center for National Resistance called on residents of the temporarily occupied territories not to send their children on any trips organized by the occupying "authorities".
Raee reported that 50 schoolchildren were deported from the Luhansk region to Tatarstan.
Ukraine updated data on child victims of war

News from Perild.com in Telegram. Subscribe to our channel