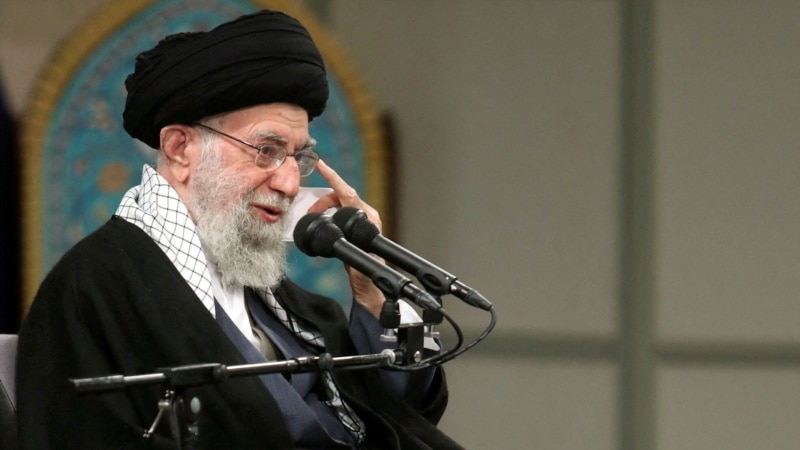 Iran's Supreme Leader Ayatollah Ali Khamenei has pardoned "tens of thousands" of prisoners, many of whom were arrested during recent anti-government protests. The state news agency IRNA reported this on Sunday, February 5th.
Those who are not charged with spying for foreign structures, who are not accused of direct contacts with foreign agents, of intentional murder or bodily harm, damage and arson of state property will be pardoned, Iranian state media reported. They note that the pardon will not apply to persons with dual citizenship. It is emphasized that the act of pardon is timed to the next anniversary of the Islamic Revolution of 1979.
In connection with Ali Khamenei's decree, Sadeq Rahimi, deputy head of the country's judiciary, explained that those prisoners who have the right to pardon must declare in writing that they regret what they have done, otherwise they will remain behind bars, writes in his publication "BBC" .
Large-scale protests erupted in Iran in September 2022 following the death of 22-year-old Mahsa Amini. She apparently died as a result of police violence after the "vice police" detained her for "wrongly wearing" the hijab. At the end of 2022, the Iranian Prosecutor General announced the dissolution of the vice police, the conflict with which led to the death of Amini. The Iranian authorities also promised to revise the law on the mandatory wearing of the hijab.
Government officials characterize the protests, which are still ongoing, as riots supported by forces from abroad.
According to human rights groups, more than 500 demonstrators were killed during the mass actions, including 70 minors, and about 20,000 people were taken into custody. Protests across the country began to slowly subside after it became known about the first executions by hanging.