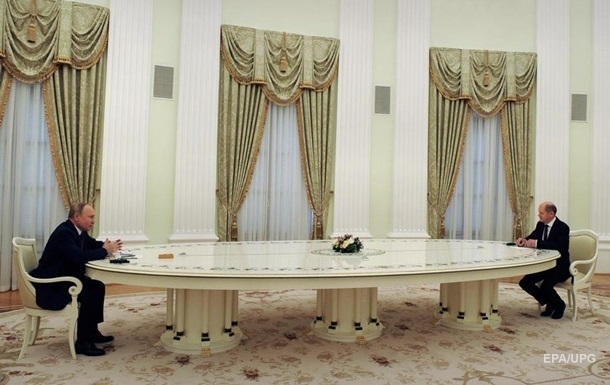 Vladimir Putin and Olaf Scholz
The head of the German government claims that he explained to the President of the Russian Federation the difference in their views on the war in Ukraine.
Russian President Vladimir Putin did not personally threaten either German Chancellor Olaf Scholz himself, or his country as a whole. This was stated by the head of the German government himself, according to the Bild newspaper on Sunday, February 5.
He noted that in telephone conversations with the Russian president, he explained the difference in their views on the war in Ukraine.
"I'm making it clear to Putin that the Russian Federation bears full responsibility for the war. For no reason, Russia broke into its neighbor to take part or all of the country," he explained.
The official added that Germany cannot accept the Russian invasion on the grounds that it violates European security.
"Together with the allies, we are giving Ukraine battle tanks so that they can defend themselves. We carefully weighed each batch of weapons, closely coordinating this with our allies, primarily with the United States. This joint approach prevents the escalation of the war," Scholz added.
The German chancellor confirmed that Ukrainian President Volodymyr Zelensky had promised not to use Western weapons to attack Russia.
Recall, according to Putin, Russia is allegedly "threatened by German tanks – Leopard – carrying crosses on board."
In response, the German chancellor called Putin's statement part of a "series of incomprehensible historical comparisons" that the Russian president uses to justify the war in Ukraine.

Putin threatened to hit Britain – Johnson

News from Perild.com in Telegram. Subscribe to our channel