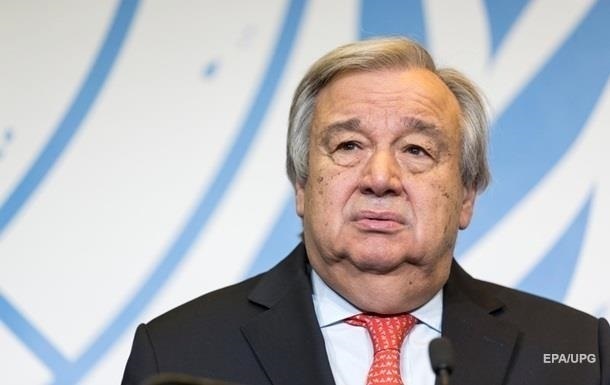 UN Secretary General António Guterres
UN Secretary General António Guterres said he was also wary of an increase in the level of escalation amid the war.
The chances for peace between Ukraine and Russia are shrinking. At the same time, the likelihood of an escalation of Russia's war against Ukraine continues to grow. This was stated by Secretary General of the United Nations António Guterres at the UN General Assembly on Monday, February 6.
"The prospects for peace continue to decrease. The chances of further escalation and bloodshed continue to grow … I am afraid that the world is not dreaming of a wider war. I am afraid that he is doing this with his eyes wide open," the secretary general says.
In his opinion, peace would be guaranteed if "each country fulfilled its obligations under the UN Charter."
It should be noted that Russian Foreign Minister Sergei Lavrov called the peace initiatives of Ukrainian President Volodymyr Zelensky "absurd" and ruled out negotiations with him.

Guterres ready to mediate between Ukraine and Russia – UN

News from Perild.com in Telegram. Subscribe to our channel