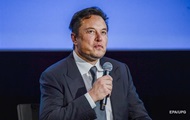 A group of plaintiffs alleged that the businessman misled them with a series of messages in 2018. The jury found the claims unfounded.
A court in the United States has denied a group of investors in a lawsuit against Tesla CEO Elon Musk for violating securities laws. This was reported on February 6 by the Interfax-Ukraine agency.
The businessman was accused of misleading shareholders with his tweets in August 2018, and they lost billions of dollars because of them.
As you know, Musk then wrote that he was going to buy back shares of the automaker at a price of $ 420, and that "funding is secured."
The plaintiffs alleged that the head of Tesla lied when he wrote about "confirmation of investor support." The share price rose after the tweets, but fell again a few days later when it became clear that the deal would not go through.
According to an economist hired by shareholders, the loss of investors is estimated at $12 billion after many made decisions to buy and sell their shares based on the positions of the head of the company.
The jury unanimously found the claims of the group of plaintiffs unfounded. In particular, the jury answered the question of whether the information disclosed by Musk about a possible deal was significant in terms of decision-making by investors, and also whether the distortion of this information caused them losses.
It is emphasized that the class action lawsuits of investors in the United States extremely rarely reach the court, but Musk refused the settlement agreement and was able to prevail in court.
The businessman told the court that his message about the share buyback was "absolutely true." According to him, he was confident that he secured financing for the deal both from a Saudi investment fund and through his stake in SpaceX.
Musk also stressed that the size of Twitter messages (240 characters) "does not allow for exhaustive information."
His lawyer pointed out that the decision to publish a message regarding the financing of the Tesla share buyback was made "in a split second" and in a hurry the businessman "used the wrong wording."
The trial went on for three weeks.
Recall that in 2018, Musk paid a $20 million fine to settle claims from the Securities and Exchange Commission regarding his disclosure on Twitter about a possible Tesla share buyback deal.
As part of the agreement, Musk agreed to review his tweets with the company's lawyers to ensure compliance with legal requirements for the disclosure of material information.
However, Musk later repeatedly spoke about his innocence and criticized the agreement with the SEC.

News from Perild.com in Telegram. Subscribe to our channel