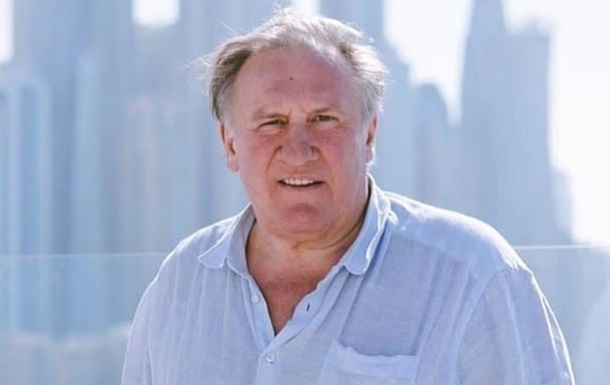 Photo: instagram.com/gerarddepardieu
Gerard Depardieu
The artist said that he loves the Russian Federation for its culture and called himself "Russian", and the war "big nonsense".
French actor Gerard Depardieu declared his love for Russia. The artist admitted that his attitude towards the aggressor country has not changed since the beginning of its war in Ukraine. He spoke about this in an interview with the Augsburger Allgemeine.
Depardieu said that he is "still Russian", and he loves the Russian Federation for the country's culture.
In addition, he said that he tries to avoid the subject of the war, because "no one can say anything sensible about it."
"For me, nothing has changed. I'm still Russian. I love Russian culture. When I love a country, it's always because of its culture," said the star.
He then noted that he hates when "politics and acting are mixed," and called the war "big nonsense."
"I don't want to talk about this more than: the war is a big nonsense," – said the actor.
As you know, in 2013 Depardieu received Russian citizenship. At the beginning of the Russian war in Ukraine, he said that "Russia and Ukraine were fraternal countries" and called for negotiations.
And on April 1, the actor condemned the actions of Russian President Vladimir Putin, calling them insanity. Ordinary Russians, he said, are not to blame for the invasion.
Recall that in 2020 Depardieu converted to Orthodoxy. He was baptized at the Alexander Nevsky Cathedral in Paris.

Gerard Depardieu closes his production center in Russia

News from Perild.com in Telegram. Subscribe to our channel