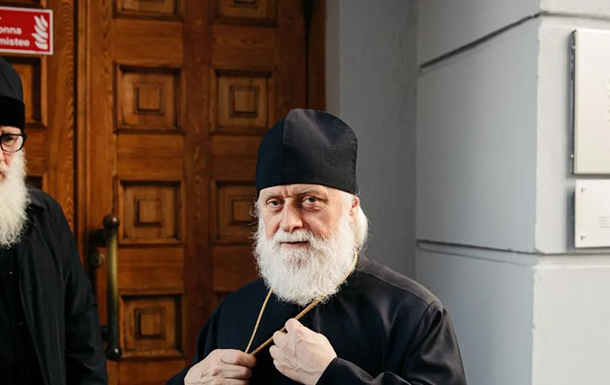 Metropolitan of the EOC Eugene
The EOC of the Moscow Patriarchate issued a statement that "the church was the victim of a political provocation."
The Ministry of Internal Affairs of Estonia reminded the Metropolitan of the Estonian Orthodox Church MP Yevgeny, who is a citizen of the Russian Federation, that any support for Russian aggression in the war with Ukraine will become a "red line". On Sunday, February 5, writes EER.ee.
The publication notes that the Metropolitan of the EOC of the Moscow Patriarchate was summoned for an interview at the Ministry of Internal Affairs due to the fact that he was going to hold a "prayer for peace" two days before the anniversary of Russia's attack on Ukraine. At the same time, it was assumed that representatives of the pro-Russian political forces of Estonia would take part in the prayer service.
Vice-Chancellor of the Ministry of Internal Affairs Raivo Kuyt told reporters that the topics of the conversation with the metropolitan were "red lines", which the ministry considers "any verbal or non-verbal support for Russian aggression against Ukraine" and elements of "political agitation by religious organizations."
It is known that after a conversation in the Ministry of Internal Affairs, the head of the EOC MP decided to cancel the prayer service and made a statement that "the church was the victim of a political provocation."
It should be noted that a number of Estonian politicians suggested that in the event of a repetition of such actions, Metropolitan Eugene should be deprived of a residence permit.
Recall that President Volodymyr Zelensky, by his decree, put into effect the decision of the National Security and Defense Council to expand the list of sanctions that are imposed on the governor of the Kiev-Pechersk Lavra Pavel (Lebed), other hierarchs of the UOC-MP and former MP Vadim Novinsky.
Earlier, in the Mukachevo diocese of the UOC-MP, they sang a "song about Bandera", changing the words, "to the glory" of their leader Onufriy.

News from Perild.com in Telegram. Subscribe to our channel