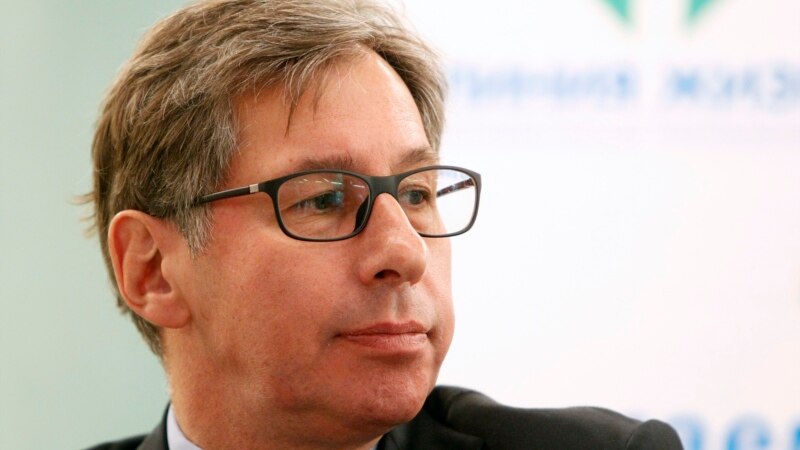 The security authorities of Latvia are assessing whether there are grounds for depriving the Russian businessman, co-owner of Alfa-Bank, Petr Aven, of the Latvian citizenship, who was on the EU sanctions list after the Russian invasion of Ukraine. This was reported on Monday by the Latvian media and Bloomberg.
The information was confirmed by the Ministry of Internal Affairs of Latvia. It is reported that the check has been going on for some time, and the conclusion of the security services is currently awaited.
In April last year, the Saeima of Latvia adopted amendments to the law on citizenship, allowing the deprivation of Latvian citizenship of persons who have a passport of another country and who provided any support to countries and persons "committed actions that undermine or threaten the territorial integrity, sovereignty and independence of democratic states" – we are talking about Russian aggression against Ukraine.
Aven received Latvian citizenship in 2016 – he was eligible because his grandfather was an ethnic Latvian, and he himself successfully passed the language exam. In 2012, the billionaire would be awarded the Latvian Order of the Three Stars. After the Russian invasion of Ukraine, the order chapter decided to deprive Aven of the order.
Aven was included in the sanctions list of the EU and the UK as "an oligarch close to Vladimir Putin." He himself objects to such a characterization and challenges the sanctions in court. Aven, despite the sanctions, continues to live in the UK.
On Monday it became known that the Office of Citizenship and Migration Affairs of Latvia decided to deprive Benes Ayo of citizenship, an activist of the National Bolshevik Party banned in Russia. Since 2014, he participated in the fighting in Ukraine on the side of the Russian-backed separatists, now, according to him, he is also at the front, "serves in intelligence on the territory of the Zaporozhye region."
The Ministry of Internal Affairs of Latvia stated that Ayo had previously received Russian citizenship – he himself reported this. He has been living in Russia for many years, in Latvia he was put on the wanted list. At the same time, he stated that he was "outraged" by the decision to take away his Latvian citizenship and intends to file an "international court".