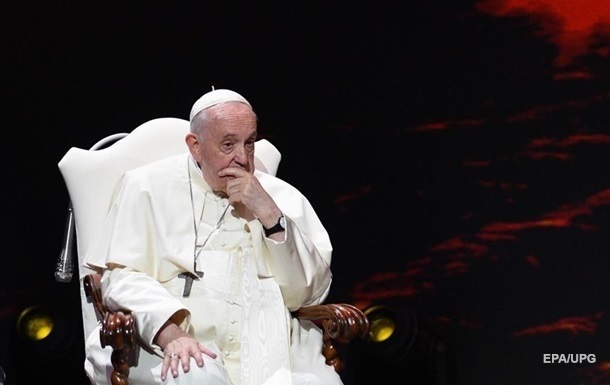 At the beginning of the war, the Pope asked Russian Foreign Minister Sergei Lavrov for a meeting with Putin, but he replied that "there is no need for this yet."
The head of the Vatican, Pope Francis, said he was ready to meet with Vladimir Zelensky and Vladimir Putin to discuss the war in Ukraine. About this on Sunday, February 5, Corriere della Sera.
He stressed that he is equally open to meeting with both presidents.
So the Pope answered the question of journalists, could he kneel before Putin, calling for peace, just as he knelt before the leaders of South Sudan in 2019.
Speaking about the military conflict on the territory of Ukraine, he said that he considered the issue of a trip to Kyiv, but there was no possibility for this. Just as it did not work out with Moscow.
"On the second day of the war, I went to the Russian embassy, ​​I wanted to go to Moscow to talk to Putin and there seemed to be a small window, then Minister Lavrov said that we'll see, then … It's impossible to explain, it was an internal impulse, it was not planned" , – he said.
The Pontiff also pointed out that the war is not only in Ukraine, and each of them is self-destruction.
Earlier, the Pope recognized Russia as the invader of Ukraine, and also compared Putin's Russia and Nazi Germany during the time of Adolf Hitler. He believes that history repeats itself.

News from Perild.com in Telegram. Subscribe to our channel