The head of the Russian Orthodox Church worked under the pseudonym Mikhailov in Geneva for the Soviet secret service in the 1970s. The media declassified the archives of the Swiss police.
Patriarch of the Russian Orthodox Church Kirill, whose real name is Vladimir Gundyaev, was a Soviet intelligence agent in Switzerland in the 1970s. This became known from the declassified police archives for the period from 1969 to 1989, according to the publication SonntagsZeitung.
Journalists who have read the documents claim that Gundyaev's connection with the KGB of the USSR is documented. In particular, one of its tasks is to collect information about the members of the World Council of Churches and influence their attitude towards the Soviet Union.
It should be noted that Kirill was a tutor in a church in the suburb of Geneva Chen-Bougerie, now Gundyaev's nephew manages it.

The spy who was loved by women
The Soviet Union is an atheist state, but in 1971 the Soviet authorities allowed the then 24-year-old priest Kirill to move to Geneva to represent the "Russian Orthodox" at the World Council of Churches.
According to media reports, despite the fact that he came from Moscow as an official representative, Kirill was able to quickly win the trust of emigrants.
"He was very self-confident, ambitious and had a loud voice," recalls a Geneva native who met him at the time.
"He had a brilliant intellectual education. He was good at expressing himself and improvising," says Antoine Nivier, professor of Russian culture at the University of Lorraine.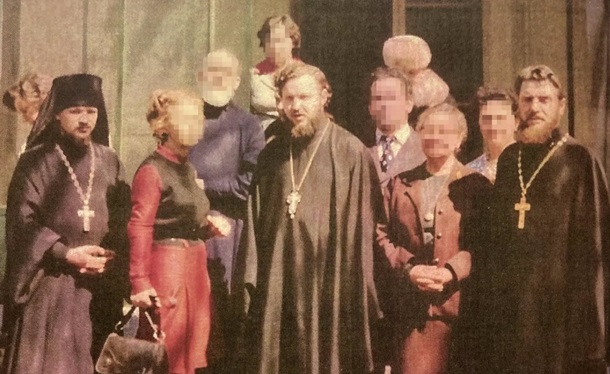 Sunday newspaper
"How handsome he was in his youth! Unfortunately, he was not married. But women loved him. He was tall, young and always in a good mood. People were drawn to him," describes Kirill in his autobiography, a former consul at the Soviet embassy in Geneva and an officer KGB Vadim Melnikov.

"Man of God" on BMW
In the archival card index of the Swiss Federal Police, Gundyaev is listed as "Monsignor Kirill" and claims that he belonged to the KGB. From July 1969 to February 1989, there were a total of 37 entries in Kirill's filing cabinet, most of which concerned only his visa applications and entry into Switzerland.
"However, it is mentioned twice that the priest is on the list of Soviet officials 'against whom measures were taken.' It is not explained what measures were taken," the journalists who examined the archive said.
"We were told: beware of these priests, because they are KGB agents. In conversations with Kirill, I always had the feeling that he was looking for information. He was very friendly, but asked a lot of questions about exile and the clergy," a man from Geneva told the publication who wished to remain anonymous
KGB officer Melnikov describes his then-friend Kirill as a jovial man who liked cognac and champagne parties until dawn, and also liked to roam the Swiss mountains. According to Melnikov, the "man of God" drove a white BMW sedan. In 1974, Kirill and Melnikov had an accident on this car. According to the KGB officer, the BMW with Kirill at the wheel skidded on the pass and crashed into a lamppost. This accident attracted too much public attention, Melnikov said. Shortly thereafter, he and Kirill left Switzerland.

Winter sports and real estate
Returning to the USSR, Gundyaev quickly "rose" in the Orthodox hierarchy. But as a member of the Executive Committee of the World Council of Churches, he has continued to travel to Switzerland since 1975, not only for skiing, but for "work."
Some of Kirill's Swiss friends are members of the Savoretti family. In the 1960s, Italian-born Piero Savoretti opened up the Soviet market to the Fiat automobile company.
Now his widow Nina told Tages-Anzeiger that she met Kirill in Geneva in the early 1980s. Savoretti also has an apartment in Courmayeur, in Italy's Aosta Valley. The priest lived there when he visited for winter sports.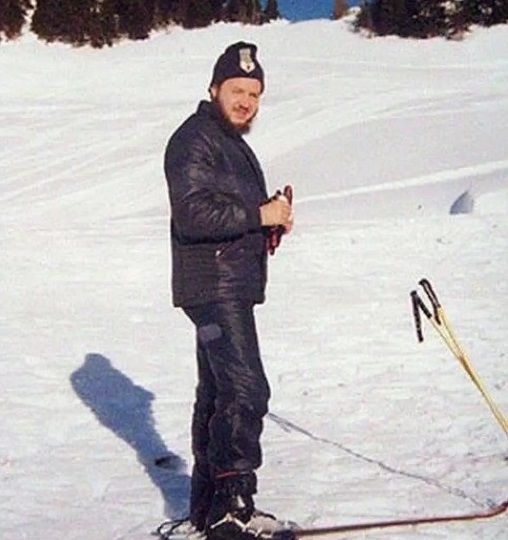 Sunday newspaper
In recent years, Russian media have repeatedly written about Swiss real estate owned by Kirill. But there is no evidence for this.
Nina Savoretti assured reporters that these were just rumors: "Kirill is a very cultured person, appreciates the Italian Renaissance, read a lot. But he doesn't own anything here! He has no hidden money. Every time we went to a restaurant, he carefully looked at how much he spends. We used to invite him because he didn't have any money."
Kirill's nephew in Geneva also assures "that Patriarch Kirill has neither real estate nor a bank account in Switzerland."
However, Swiss real estate is somehow connected with Cyril, reporters report. Near a church in the Geneva suburb of Chen-Bougerie stands a villa that was bought by the Russian Orthodox Church in 1987 with the blessing and help of the Soviet regime. Today Kirill's nephew lives here.

Treatment in Switzerland
Until a few years ago, the patriarch maintained close relations with Switzerland, media reported. In December 2016, he came to Zurich to preach at the Russian Orthodox Church of the Resurrection of Christ. At that time, the east of Ukraine was already occupied by Russia, and the Crimean peninsula was annexed. However, in Zurich, the patriarch only says that he is praying "for peace in Ukraine."
In 2018, Kirill spoke to the Federation Council of the Russian Federation and said that he had just arrived from Switzerland. People there are very rich, but no one shows this wealth, and in Russia every man puts his new Maybach or Rolls-Royce in front of his house "and thereby causes a feeling of envy among the neighbors," Kirill said then. The Russian rich should better hide their wealth the Swiss way, he preached to the deputies: this would greatly improve the "psychological atmosphere" in Russia.
It is not officially known whether Kirill visited his beloved country again after that, but according to media reports, the patriarch is in poor health, and therefore he often traveled to Switzerland for treatment. There he spends "astronomical sums" on his recovery. However, there is no evidence for this assertion.

News from Perild.com in Telegram. Subscribe to our channel