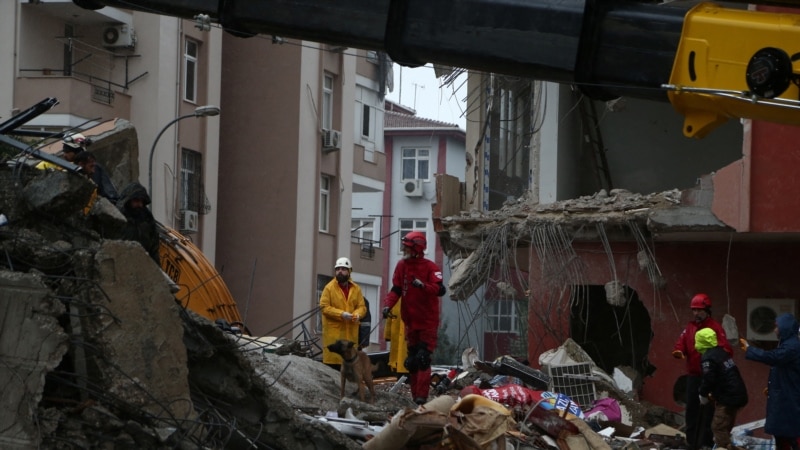 In Turkey on the afternoon of February 6, two powerful earthquakes were recorded – a magnitude of 7.8 in the morning, and a magnitude of 7.6 in the afternoon. Earthquakes have led to numerous casualties and destruction in the south-east of Turkey, as well as in the north of neighboring Syria. The total number of victims as of 18.00 Moscow time exceeded 2 thousand and, according to local officials, will grow.
Earthquake death toll nears 1,500 in Turkey and 800 in Syria.
Turkish President Recep Tayyip Erdogan called the first earthquake the strongest since 1939. In Turkey, at least 10 major cities were affected, at least 1,700 houses were destroyed. In the Turkish city of Kahramanmarash, an entire residential area was destroyed to the ground, photographs from the scene show. Major destruction was recorded in Diyarbakir. Photos and videos of the destruction are being posted on social media, and some videos show the collapse of houses live.
A significant number of buildings collapsed in Syria. Destroyed buildings are reported in Syrian Damascus and Latakia. Powerful aftershocks were recorded in Lebanon, Libya, Georgia, Armenia and Cyprus.
The earthquake destroyed the historical fortress in Gaziantep, erected during the time of the Hittite kingdom and rebuilt during the time of the Roman Empire and Byzantium. In Syria, the citadel of Aleppo, included in the UNESCO World Heritage List, along with other sites of the old city, was damaged.
45 countries, the European Union and NATO offered assistance to Turkey in eliminating the consequences of the earthquake, Erdogan said. Among them are the USA, Russia and Ukraine. Several countries of the world, including Russia, Germany, France and Iran, have offered their assistance to Damascus.
According to the European-Mediterranean Seismological Center, the center of the first earthquake was located at a depth of twenty kilometers near the city of Gaziantep with a population of more than one million people. The second occurred at a depth of about 10 kilometers, south of the city of Elbistan. Both cities are located in the south of Turkey.