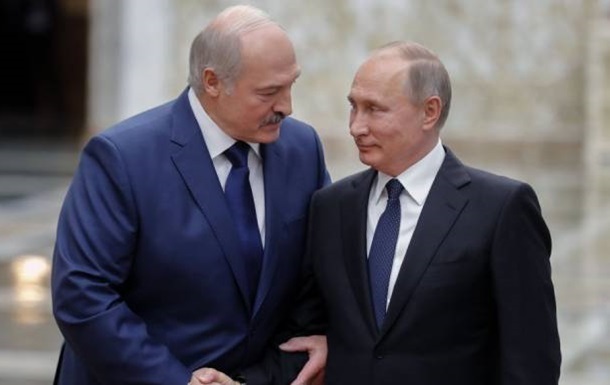 Photo: Getty Images
Alexander Lukashenko and Vladimir Putin
Ukraine, together with international partners, has developed three models of a special tribunal for Russia.
Three models of a special tribunal, under which Russia is planned to be held accountable for war crimes committed in Ukraine, have already been developed as of Monday, February 6. This was stated by Deputy Head of the President's Office Andrey Smirnov on his Facebook page.
In particular, the following models are offered:
creation of a special tribunal on the basis of an agreement with the UN with the adoption of the relevant resolution of the UN General Assembly;

creation of a tribunal on the basis of a multilateral open international treaty between the states of the civilized world;

creation of a special tribunal as a court that will work on the basis of Ukrainian law and Ukrainian jurisdiction (that is, it will be part of the judicial system of Ukraine) with the involvement of international judges and prosecutors.
"In short, the first two options are acceptable and will indeed demonstrate the world's readiness for a heavy legal blow against specific international criminals … The third, hybrid option, contains the risks of narrowing the legal assessment of ongoing aggression to the level of "interstate conflict," he explained.
According to him, now the world needs the widest possible territorial international institution of responsibility for aggression with the maximum level of legitimacy and recognition.
"This is how we will remove all other controversial issues, including personal and functional immunities of officials of the aggressor country," Smirnov summed up.
Napmonim, Finland has joined the group working on the creation of a special tribunal for Russian aggression against Ukraine.

Partner countries called for an international tribunal for Putin

News from Perild.com in Telegram. Subscribe to our channel