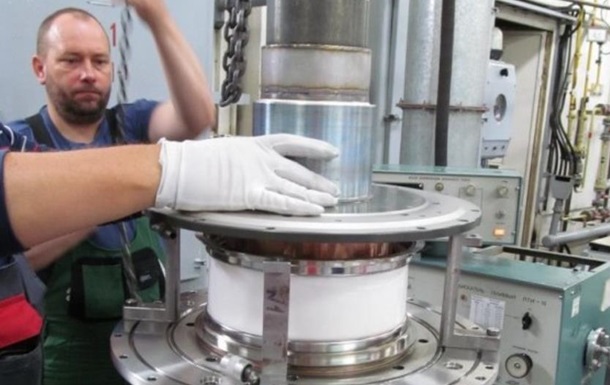 Photo: Scientific Russia
Gyrotron ITER
Western sanctions forced more than 60% of Russian enterprises to replace equipment and spare parts with Chinese counterparts.
A significant part of Russian industrial enterprises have replaced equipment, spare parts and components with Chinese counterparts. This happened due to the fact that the import of these components fell under Western sanctions. This is reported by the Russian pro-government publication Kommersant, citing the results of a survey conducted by the Gaidar Institute (IEP).
"It turned out that Chinese manufacturers became unconditional "import substitutes" for machinery and equipment (67% of respondents switched to their products). Earlier, in 2022, IEP surveys recorded that the transition to such supplies from China was forced and companies would give preference to European analogues even for a lot of money," the message says.
At the same time, 15% of respondents reported that they somehow continue to receive "sanctioned" machines and equipment. Russian manufacturers, which faced a shortage of both components and personnel in 2022, became suppliers for 39% of IEP respondents, companies from the EAEU – for 21%, from Turkey – 17%.
China has become a leader in the replacement of spare parts that fell under the sanctions – 63% of industrial companies have switched to its products.
Russian analogues were received by 46% of enterprises. Another 22% reported that the supply of "sanctioned" spare parts was preserved.
"With the replacement of components, the positions of Russian manufacturers look the best – they were even able to outperform Chinese competitors by two percentage points (54% of the respondents' votes). 20% of enterprises do not use "sanctioned" raw materials and materials, only 11% use machinery and equipment. 23% still continue to receive "prohibited" imported components," the media summed up.
Recall that Russia in January for the first time sold gold from the National Wealth Fund (NWF) to cover the sharply increased budget deficit.
In addition, the sharp increase in the budget deficit in Moscow was explained by a five-fold increase in public procurement spending, as well as a decrease in oil and gas revenues to 426 billion rubles, which is 46% less than in January last year.

News from Perild.com in Telegram. Subscribe to our channel