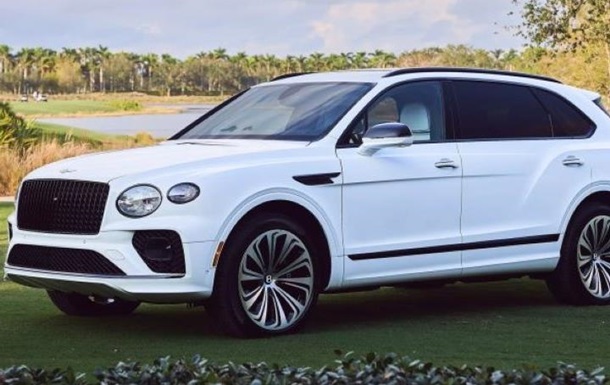 Фото: Naples Children & Education Foundation
Bentley Bentayga EWB
It was made to order. The car has a long wheelbase. Wheels – 22 centimeters.
Exclusive crossover Bentley sold at auction as part of the Neapolitan Winter Wine Festival in Florida for one million dollars. This was reported by The Manufacturer.
It is noted that this is the first ever Bentley Bentayga EWB.
The crossover is painted in three layers. For this, we used Snow Quarts pearlescent paint.
The interior has amethyst details and an embroidered image of grapes.
It is noteworthy that all proceeds will go to the needs of low-income children in Collier County.
Recall that Nissan, together with New Balance, released an unusual Kicks crossover. The car looks like a shoe.

A 1930s sports car from a Ukrainian designer is being sold at auction

News from Perild.com in Telegram. Subscribe to our channel