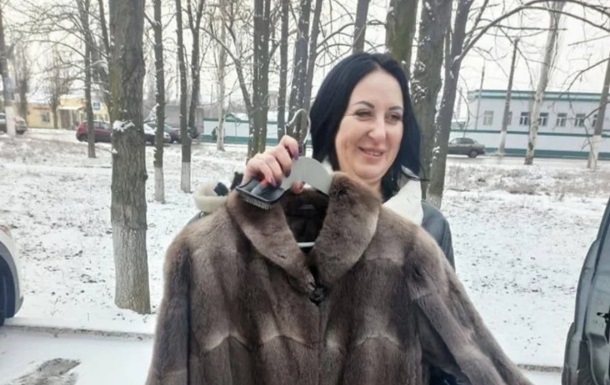 Photo: Telegram channel Russia 24/7
Photo of the happy "owner" of the fur coat for her deceased husband
The women complained that the "gifts" were taken away after the photo session because they were "intended" for others.
Fur coats, which were handed out to the widows of the "heroes of Novorossiya" the day before, were taken back by the "volunteers" after a photo session for the Russian media. The adviser to the head of Mariupol, Petr Andryushchenko, spoke about this on his Telegram channel on Wednesday, February 8.
"Only the lazy did not make fun of the "fur coat for a husband" from the Luhansk squads of the killed mobilized. But it turned out that this was only the beginning of the story. "Russia will always leave you. Always. And the traitors from Lugansk and Donetsk – you generally died in vain at the front, and you will die in vain. In every sense," he stressed.
In addition, the adviser published screenshots of social networks, where the widows of the killed invaders complain that their fur coats were taken away from them.
The widows of the dead militants also said that they were promised better quality fur coats in return, but in the end they said that the clothes were intended for other women.
Women believe that these fur coats are simply passed from hand to hand to shoot propaganda videos.
Recall that the best units of the Russian Federation are being eliminated near Bakhmut by the Armed Forces of Ukraine.

Fur coats are handed out to the widows of the dead invaders

News from Perild.com in Telegram. Subscribe to our channel