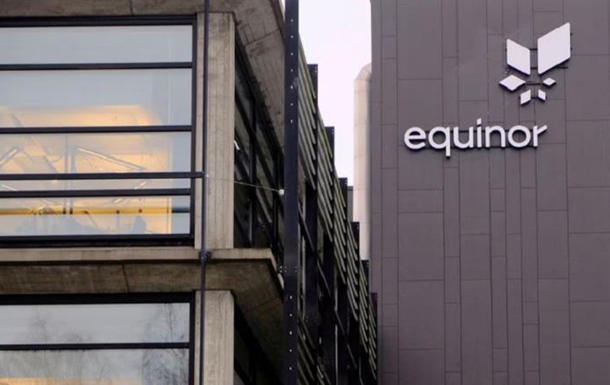 Photo: REUTERS
Norwegian oil and gas company Equinor posts record adjusted operating profit
The company has become Europe's largest supplier of natural gas as Gazprom cut supplies amid Western support for Ukraine.

Norwegian oil and gas company Equinor posted a record adjusted operating profit of $74.9 billion for 2022, more than double the previous high, as gas prices soared. It is reported by Reuters.
Net income for the year was $28.7 billion compared to $8.6 billion a year earlier. The company joined the world's largest oil and gas companies such as ExxonMobil, Shell and BP in reporting record financial results.
The state-owned company became Europe's largest supplier of natural gas last year as Russia's Gazprom cut supplies amid Western support for Ukraine, pushing European gas prices to record highs.
However, gas prices fell in the new year, with Oslo-listed Equinor shares down 9% year-to-date. Equinor's total oil and gas production fell 2% to 2.04 million barrels of oil equivalent per day in 2022, but is expected to grow by 3% in 2023, the company said.
Gas production from Norwegian fields rose 8% year-over-year as the company focused on replacing lost supplies from Russia to Europe, while oil production fell 6%.
Equinor's previous record profit was $36.2 billion in 2008, when the price of North Sea oil rose to an all-time high.
The company, which earns most of its profits in Norway, where oil companies are taxed at a rate of 78%, said it expects to pay a record $49.9 billion in taxes in 2022.
Recall that the Norwegian authorities plan to provide Ukraine with financial assistance in the amount of NOK 75 billion (about $7.3 billion) over five years.

News from Perild.com in Telegram. Subscribe to our channel